Why Online Reviews matter to Customers and Businesses?
A majority of consumers (93%) say online reviews influence their purchasing decisions. Therefore, it is no exaggeration to say that online reviews are critical to the success of your business.
For example, think about the last time you bought something from Amazon. One of the first things you probably checked was the product's overall star rating. And that review is a byproduct of individual online reviews. In fact, even though 42% of Amazon reviews are believed to be fake, star ratings are so powerful that consumers still trust them. Collecting, monitoring, and managing customer feedback should therefore be an important part of your digital marketing efforts.
Read on to find out why online reviews are so important, the most important review sites, and how to get more reviews.
Why Reviews Matter to Customers?
For customers, online reviews and testimonials are about building trust. This is especially true for e-commerce sales, where shoppers cannot ask store associates for product information before making a purchase.
Here are some specific reasons why online reviews are important to potential customers:
Provide Social Proof: Online reviews provide social proof to potential customers and give them confidence in you and your business. Frankly, customers probably won't believe everything you have to say about your business. However, personal recommendations and word of mouth are much stronger.
Positive reviews reassure potential customers that they can trust your brand, product, or service. Up to 84% of consumers say reviews are important to their purchasing decisions. Plus, you can look at 1-6 reviews and give your opinion about the product or service. Unfortunately, most people have had bad experiences with business, whether online or in-store. Online business reviews help potential customers overcome hesitation and worry.
Build Brand trust: Online reviews also build brand trust with your audience. Potential customers are more likely to trust your brand when they know others have had positive experiences with your brand. people are more likely to buy from you.
Online reviews validate expertise: Online reviews also validate your expertise in the eyes of potential customers. You prove that you have successfully helped others solve a particular challenge or achieve a particular goal (or that your expertise has led to a quality product). Anyone can make a claim about how great their product or service is, but that doesn't mean the claim is true.
You can demonstrate your competence and authority by demonstrating your success through online reviews. Most consumers trust online reviews from their peers more than what companies claim. Consumers are less likely to believe a claim if there is no supporting third-party evidence. Good reviews are a great way to back up your claims.
Why online reviews are important for your business?
Online reviews are important to businesses and customers alike, and for many reasons. For example, it strengthens relationships with potential customers and allows businesses to charge premium prices for their products. In one study, consumers were willing to pay 22 percent more for some products if the company had a good reputation.
Expand your reach: One of the underrated benefits of online reviews is that it allows a brand to expand its online presence beyond his website and social media channels. Customers can learn about your brand from trusted third-party sites such as Google, Angi, and Yelp. You can also interact directly with your audience on these sites by replying to reviews, answering questions, and reporting issues when they arise.
And unlike many marketing channels, expanding your reach in this way doesn't cost more than the time you spend interacting with your customers.
Influence Purchase Decisions:Online reviews directly influence the buying decisions of your target market. One study found that a product with only 5 reviews is 270% more likely to sell than a product with no reviews.
Online reviews are an important part of the buying process, especially at the bottom of the funnel. When customers compare products and services, they often choose the one with the more positive online reviews. Without reviews, buyers are more at risk and less likely to make a purchase.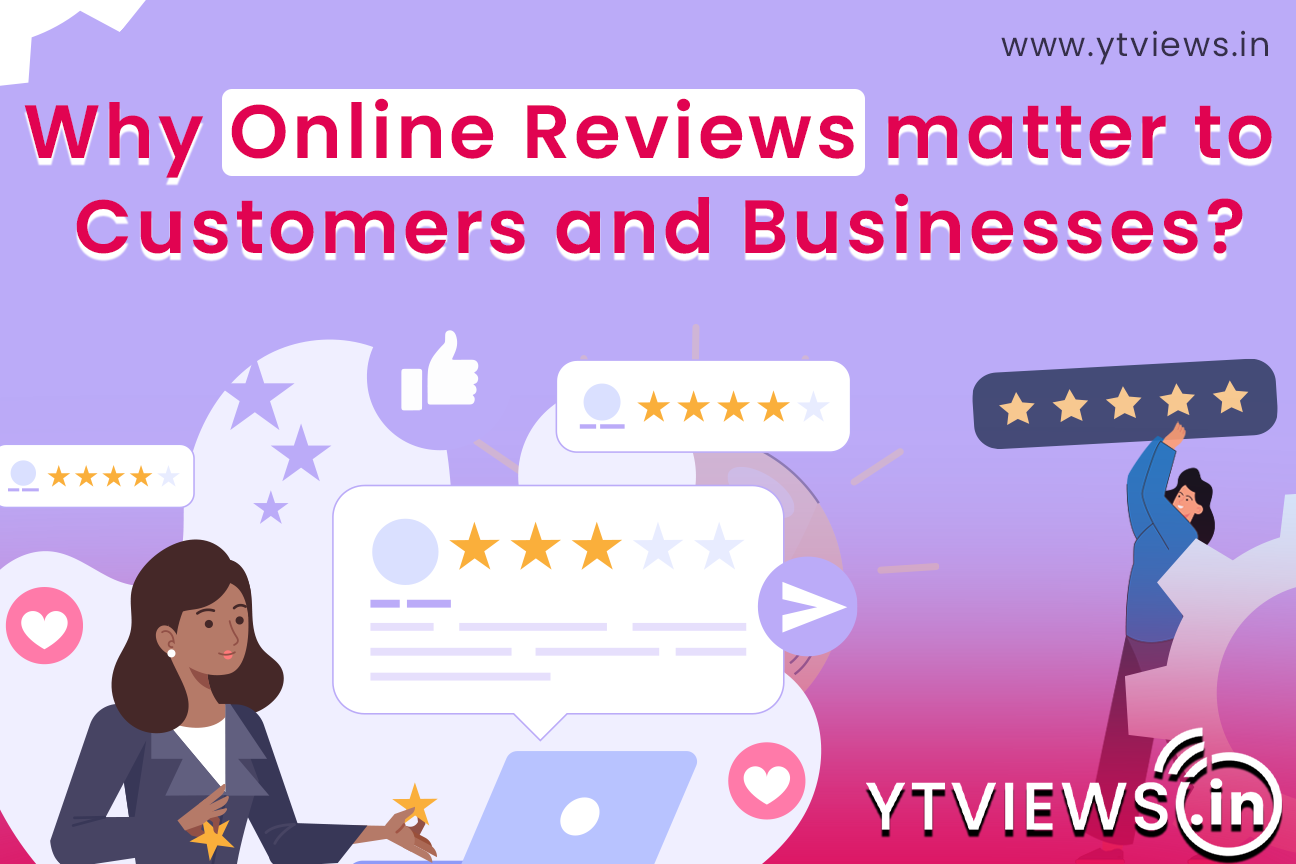 Online Reviews help confirm Authority: Reviews also help validate a brand's authority and competence. The more reputable a brand is, the more trustworthy it appears. Readers of reviews assume that the author has previously used the product or service in question. When potential customers read positive reviews of your business, it shows them that you are truly an authority in your industry.Helping others overcome problems and achieve positive results If they see that you've successfully helped them (or just helped them fall in love with your product), they're more likely to trust your claim.
Increase E-A-T: E-A-T stands for Expertise, Authority, and Trustworthiness and plays an important role in how the Google algorithm ranks your content in search results. Google wants to provide searchers with content that is knowledgeable, authored by trusted sources, and as trustworthy as possible. The more your page meets all three of these criteria, the more likely it is to rank high in search results.
Online customer reviews can greatly improve his E-A-T for your website. When Google sees a large number of positive reviews for your brand on his websites from multiple third parties, it tells Google that your brand has a good reputation.
These positive signals make it more likely that Google will rank your website higher.
Improve your Brand's Online Presence: Consumer reviews are also important for SEO. First, it can improve your local search rankings. This means increasing the number of store visits. Second, reviews are mentioned repeatedly in the Google Quality Rater Guidelines (QRG). It is important to remember that QRG does not directly affect search engine rankings. However, it clearly shows what Google cares about.
Third, creating content that targets branded review keywords increases your chances of appearing at the bottom of the funnel in those valuable searches. But don't create fake reviews to trick the system. Get positive reviews and referrals.
Why are online reviews so important?
Online reviews are important to consumers because they provide social proof, validate expertise, and build brand trust. They are important to businesses as they influence purchasing decisions, confirm authority, and demonstrate customer trust.
What are the best online review platforms?
Some of the most trusted online review platforms include Google, Angi, Facebook, Yelp, Better Business Bureau and Trustpilot.