Why is it important to have the right content strategy to increase social media engagement?
It's no surprise that having an effective online presence has become so important these days. And why not? The kind of benefits and the flexible earnings it brings along can't be understated. The popularity of social media has necessitated businesses to uniquely promote their content, particularly to outstand in the market.
Surprisingly, most businesses neglect the hidden strategy of maximizing social media engagement. Since businesses are proliferating and outgrowing social media rapidly, it might seem challenging to compete in the global market. However, if that is the case, then surely you are missing the secret content strategies that will be next discussed in this article.
Top five content strategies to boost social media engagement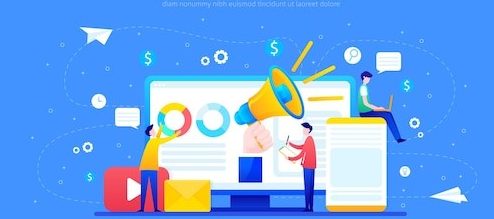 Content diversity 
Imagine watching the same kind of content over and again. Would you keep following the page or the channel for a very long? Of course, not. Diversity and variety in the videos and images that merely create curiosity among the audience is the exact thing needed to grab users' attention.
Use humour
People usually avoid consuming boring content. For instance, if you are promoting a video on youtube, try to begin the video with a question followed by detailed information that can grab the user's immediate attention. So, whether it's a tweet, video or reel, providing genuine information with a bit of humor always works well.
Note: Try to keep the authenticity of the content you are sharing that simply resonates with the facts and feedback. Otherwise, users can lose trust as well as interest in your content.
Know the needs of users
It is the most basic thing that businesses often miss. True analyzing of the needs and interests of the users is the most crucial aspect of user engagement. Okay, let's say you are promoting your content through reels on Instagram, and imagine you missed adding relevant audio or music to the video. Do you think users will think twice before skipping the reel? Therefore, knowing the interest of the users is of utmost importance.
Choose the perfect timing and schedule
Posting content all the time or at irrelevant times can hinder the process and your desired goal. Make sure you post the content at the right time while maintaining consistency in posting.
Don't miss the hashtags in the trend
Using hashtags, for instance, on Instagram, works really well in engaging an audience that doesn't belong to your existing follower list. Hashtags help the content spread to the relevant pages and the right audience.
So, yes, it is always essential to reach your goal with the right strategy and authenticity. If you are losing your followers or viewers on social media, try to follow the above-mentioned strategies. This won't only help in maximizing user engagement but also give you the confidence to produce more quality content.