Why is Instagram switching back to its old UI?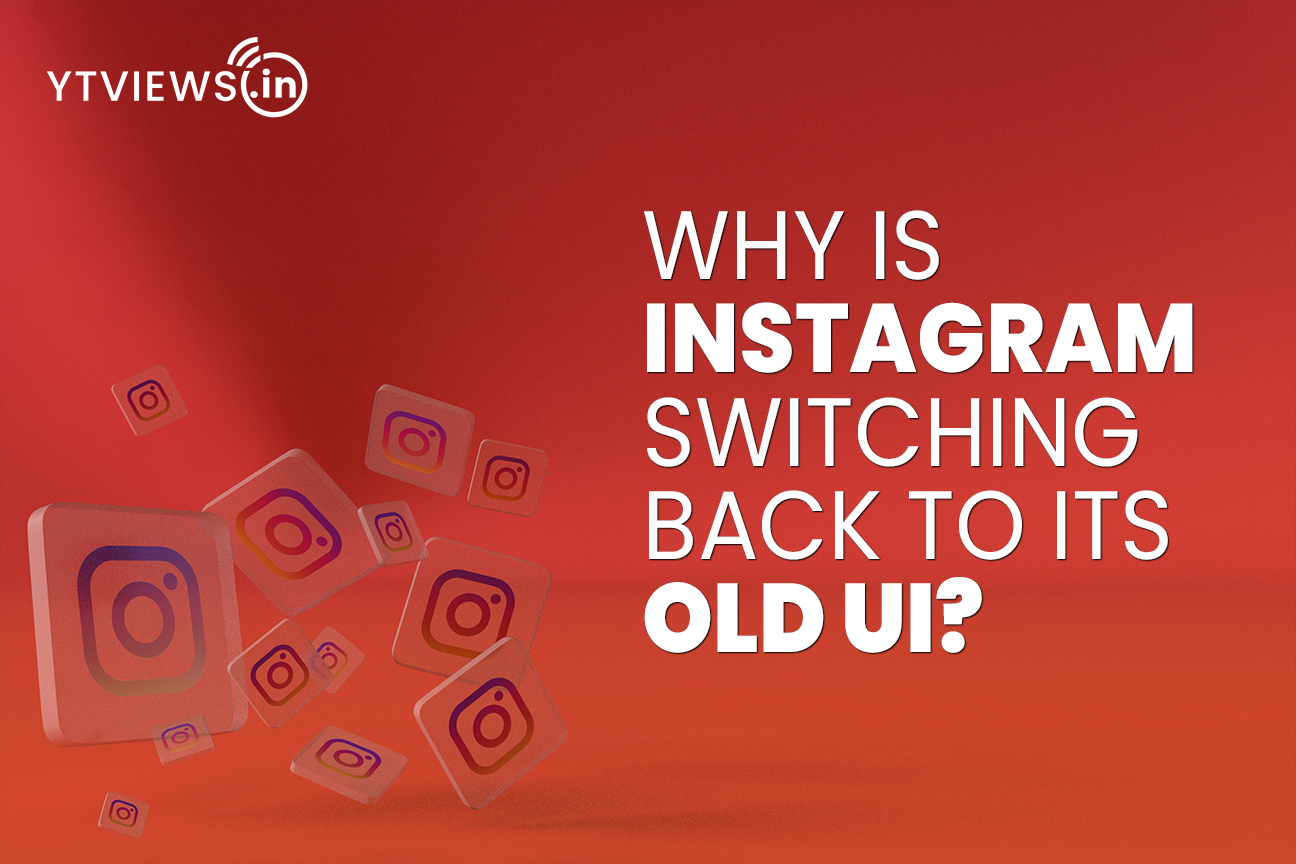 In a redesign that will take place next month, Instagram will get rid of the Shop tab and move Reels out of the way.
After years of perplexing updates intended to promote different businesses like Instagram Shop and Reels, Instagram said today that it will streamline its in-app navigation. The Compose button (the plus sign "+") will be placed front and centre of the navigational tab at the bottom of the app starting in February, according to the firm, and the Shop tab will be eliminated.
Reels will now be located to the right of Compose and lose its prominent position as a result.
The reason behind the changes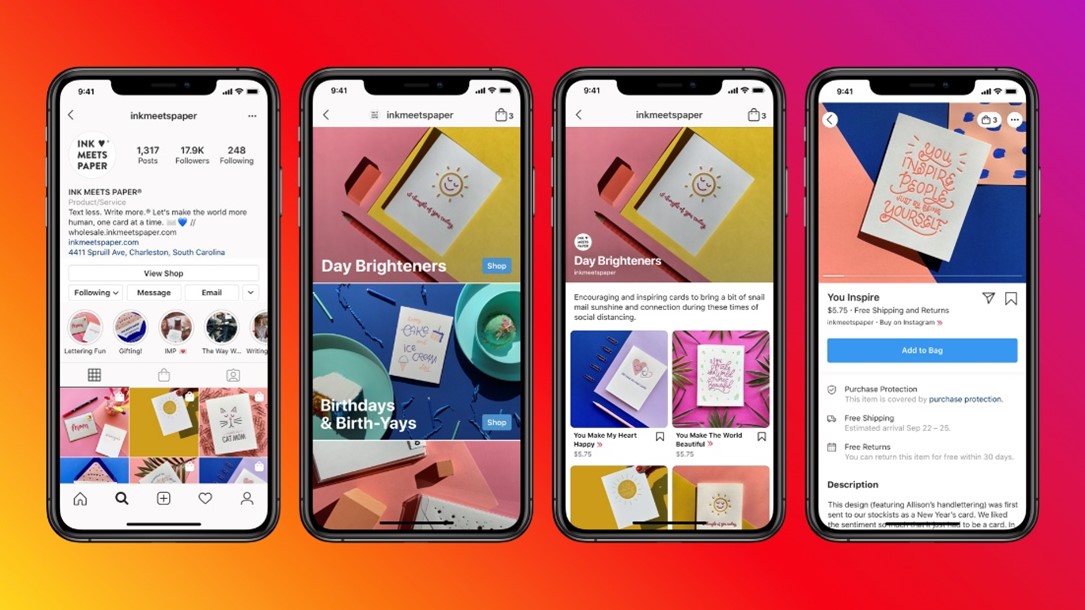 Reels were previously prioritised over Compose button, which caused some controversy among Instagram users who believed that the company was pressuring them to use the new features at the expense of the app's overall usability. In 2020, the business moved the Reels tab to the centre of the navigation bar and removed the well-liked Activity tab in favour of the Shop button. Then, to make them more difficult to find, the Compose button and Activity were moved to the upper right of the home screen.
But in recent months, there has been a rise in criticism regarding how far Instagram has strayed from its initial purpose.
Voice of Jenner and Kardashians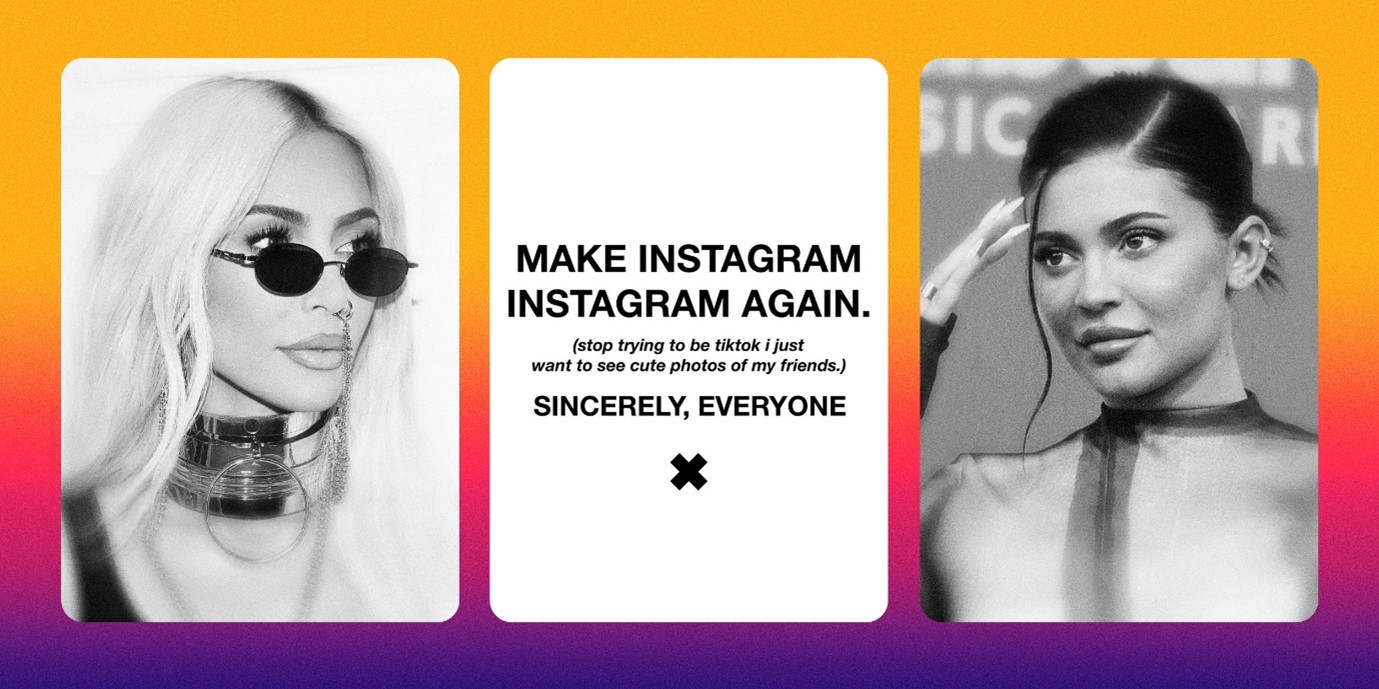 Kylie Jenner, a well-known Instagram celebrity, posted an image to her account last year pleading with the company to "make Instagram Instagram again" and to "stop trying to be TikTok", adding her voice to the user criticisms at the time. Kim later expressed a similar attitude in her Stories in a post. The celebrities were furious about changes to the Instagram feed that more frequently promoted video material and recommended posts rather than the polished photographs that had contributed to their notoriety, in addition to the aggressive Reels push.
Response of Adam Mosseri, CEO of Instagram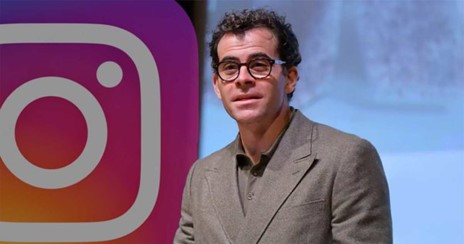 However, the experiment attracted Instagram's attention. As a result, Adam Mosseri, the company's CEO, responded to the criticism by assuring users that photographs remained a top priority. He also addressed dissatisfaction with users' feeds containing an increase in the number of recommendations (algorithmically suggested posts), which appeared to be Instagram's attempt to create a rival to TikTok's "For You" page.
Moving buttons around won't change how the feed itself looks, so not all user issues will be resolved by the impending makeover, but it will at least make it easier for users to share photos, as they have in the past. Additionally, users can be discreetly encouraged to resume sharing images by giving the Compose button a higher priority.
When a test began deleting the Instagram Shop tab from some users' home screens and concealing it under Settings last spring, there were clues that Instagram was thinking about going in this manner. Instagram said at the time that it was merely a test with a small group of users. But according to an internal memo, the Information claimed that the change had occurred because of a change in the "business priorities."