Ways in which social media impacts consumer behaviour
Social media has become an everyday staple in consumers' lives, with 71% using social more in 2021 than ever before. The events of the past two years were a major influence on the upsurge. With social distancing and increasing remote work, consumers relied heavily on social channels to converse, engage and transact. Social has the power to transform businesses large and small. But this opportunity stems from the tectonic impact social media has had on consumer behavior. In this article, we'll walk through the top four ways social media is currently influencing consumer behavior, and what each means for your brand's social strategy.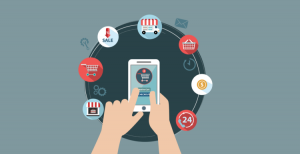 Consumers now buy directly from social media networks
Social media is nearly as common as TV or radio ads and word-of-mouth for learning about brands. One in three consumers says it would be their preferred way to learn about brands going forward. But increasingly, social is where consumers go to both discover and buy from brands.
Social commerce sales will more than double in the US from almost $28 billion in 2020 to over $56 billion in 2023. According to our own research, 65% of consumers have already made purchases directly through social media.
Why is social commerce so popular? One reason is that it meets consumers where they already are. For many, checking Facebook, Twitter or Instagram daily has become as routine as brushing their teeth. Now networks are experimenting with and formalizing commerce capabilities to bring convenience to consumers and present brands with new revenue streams.
Consumers are heavily influenced by social media reviews
Social media is a living document for social proof—which is increasingly a make-or-break factor for buying decisions. More than half (51%) of consumers read reviews on forums or social media to evaluate a product or service before purchasing. All it takes is one or two dissatisfied reviewers to drive away a potential customer.
Even the most dazzling, high-budget television ad can't deliver what social media offers for free: authenticity. Consumers take to channels like Twitter and review sites like Yelp to praise, champion and criticize different products and businesses. Buyers are more likely to trust this unfiltered peer feedback from people who have already tried a product or engaged with a brand.
From a brand perspective, reviews are key for audience growth and reputation management. One-third of consumers discover new accounts to follow through digital word-of-mouth. Consumers are equally as likely to share positive customer feedback as they are negative experiences on social media. Every review post, comment and @mention is either an opportunity to reflect on ways your business can improve—or a glowing testimonial worth sharing more broadly with your audience.
Consumers expect two-way engagement with brands
Social media has added another dimension to the company-customer relationship. A brand is no longer a remote, faceless entity that we only learn about in publications or Google searches. Looking at a brand's network helps you gauge their values, relevant news and offerings, and how they relate to their audience. Social lets consumers engage and interact with businesses in a multitude of ways, from liking posts and following their accounts to sharing brand-related content, shouting out brand love or asking product questions.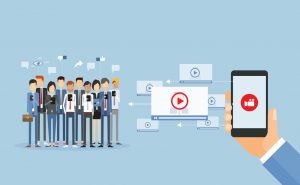 Today, it's not enough to simply have a social presence and sell a product or service. Eight in ten consumers expect brands that have a social media presence to interact with their customers in meaningful ways. Social media humanizes brands and helps them showcase their unique attributes and brand personalities.
Don't be shy to share and respond to different posts from your audience, jump on relevant trends, ask questions or run polls and Q&As. As mentioned earlier, brand authenticity will be what drives a customer to choose you over a competitor—and stick with you. This means upholding your organization's claimed values, listening to your audience, discussing what matters to them, and delivering on the promises you make.
Consumers turn to social media for customer service
Before social media, how would you expect to interact with a brand's customer service department? Call them, e-mail them, visit in person and wait in a long line to talk to them, etc. Now, social is consumers' preferred choice for sharing feedback or reaching out with a customer support issue or question.
The days of long telephone hold times punctuated by bad elevator music are dwindling. Consumers with a product question or order issue are much more inclined to reach out via a brand's Facebook page, Twitter mention or Instagram DM. But social moves fast, which means customers expect faster answers. When reaching out to a brand on social, more than 75% expect a response within 24 hours.
Regardless of whether it's a busy season, customer service teams may already be spread thin or lack resources. This results in missed messages, slower response times, and suboptimal replies. One way to prevent frustration, reduce delays, and improve communication is to evolve beyond traditional customer service to a social customer care approach.
Social customer care starts even before a customer reaches out to you. It means getting a clear understanding of what your customer wants from you, reducing room for error and building long-term relationships with your audience.
Social media leveled the playing field between buyers and brands. Consumers can learn about and engage with brands much more quickly and easily, and vice versa. Brands can listen to what matters to their audience at the most individual level and help solve problems faster.
Thanks to social, consumers expect much more from the businesses they support. With the right tools, organizations of any size can rise to the challenge.