Twitter's new label makes it hard to differentiate between legacy and paid verified accounts
On April 1, Twitter was intended to formally delete old verification checkmarks. The social network has changed the label that is linked to the check mark to make it nearly hard to tell who earned it and who paid for it, even though it appears to have put those plans on hold for the time being.
When users tap or click on the blue checkmark, the label now reads, "This account is verified because it's subscribed to Twitter Blue or is a legacy verified account."
The label on the legacy verified accounts read, "This is a legacy verified account," once Twitter started offering verification under the Blue subscription plan. That might or might not be noteworthy. The Twitter Blue account, on the other hand, displayed the label "This account is verified because it is subscribed to Twitter Blue." This made it easy to distinguish between two sets of confirmed accounts in the past.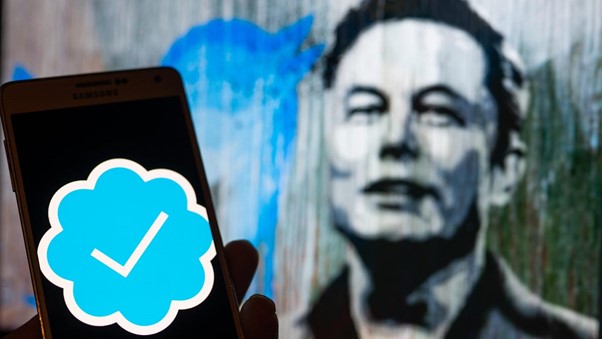 The New York Times similarly misplaced its verified check over the weekend after declining to pay for the service. Twitter CEO Elon Musk responded to users who had posted a meme criticising the publication for not paying for verification, saying, "Oh okay, we'll take it off then."
Numerous famous people have declared recently that they won't be paying for a check mark, including LeBron James, Patrick Mahomes II, Darius Slay, Monica Lewinsky, and William Shatner.
The post claiming Twitter would allow legacy verified account holders "a few weeks grace" to subscribe to Twitter Blue before removing the verification marks from those who don't pay was deleted, as noted by reporter Matt Binder. In the deleted tweet, it was also stated that accounts that specifically refuse to pay for Twitter Blue will have the checkmark removed by the social media platform.
According to Musk, the "For You" algorithmic timeline would only display verified accounts after April 15 together with the accounts a person follows. He added that Twitter will shortly add the date of verification to user accounts over the weekend.
According to reports, the social network is also developing a feature for Blue customers that would allow them to conceal their checkmarks and verify their official identification.