Twitter is testing government ID-based verification
It looks like Twitter is testing a new government-issued ID requirement as part of its authentication procedure for Twitter Blue subscribers. The method for sending in a photo of the user's ID, front and back, combined with a selfie photo, to authenticate their Twitter account is revealed through code-level insights. The function is included with others that are exclusively accessible to Twitter Blue users, such as support for tweet editing, the ability to post lengthier videos, the ability to organise bookmarks with folders, and other benefits of a paid subscription.
Although product intelligence company Watchful.ai discovered the ID upload capability in Twitter's code last week, it's not yet apparent if it's being put through external testing. The company informed TechCrunch that it thinks the function, which was discovered in the Twitter app for Android, is currently undergoing testing in the United States. It is unknown at this time how many (or if any) Twitter users are using the functionality.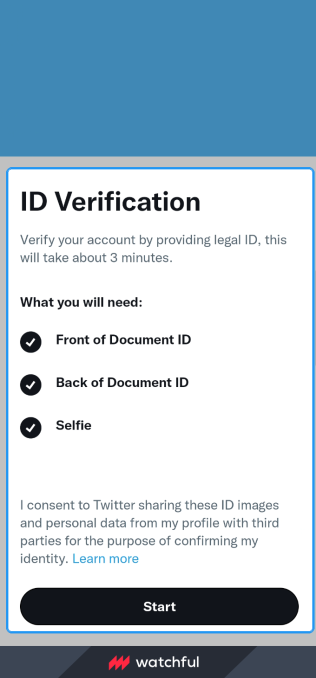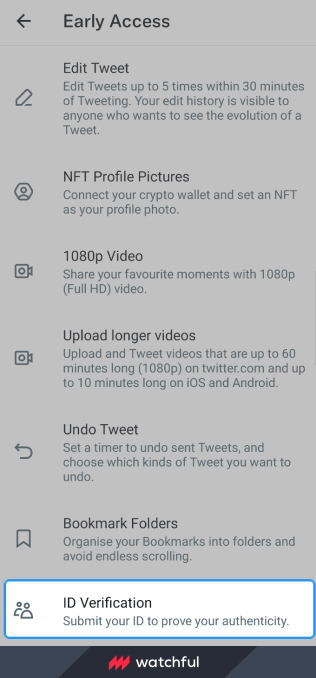 During Elon Musk's ownership of Twitter, the verification process was controversially changed from an earlier one in which users were verified if they were notable individuals of some sort, such as celebrities, politicians, or other public figures, to one in which users could merely pay for the verification checkmark.
Upon launch, that system encountered several problems as users started to mimic other well-known people and organisations after verifying their identities. Following that, Twitter had to halt the system, rework it, and then relaunch it with stronger security. It also provided a mechanism for companies to establish their legitimacy and obtain a gold checkmark, and it announced that it will designate some high-profile accounts with an "Official" badge.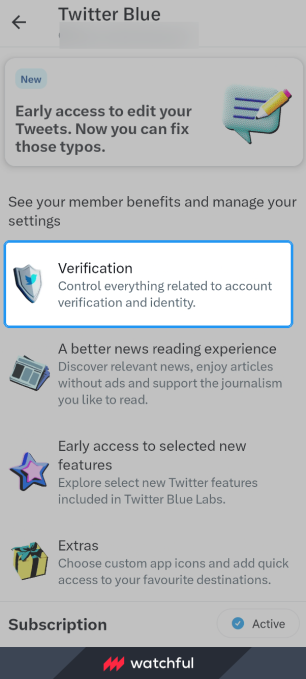 Even still, the updated system has been demonstrated to be susceptible to the risk of impersonation even if it now requires a phone number to be validated. The Washington Post revealed earlier this year that because Twitter's system didn't require a photo ID for verification, a reporter was able to add the verified blue badge to a phoney account purporting to be one of a senator from the United States.
If Twitter Blue were to be made more widely available, adding a photo ID and selfie requirement to the verification procedure could aid in the fight against impersonation.
While many still think verification should be a free service offered to the community rather than a paid product, Meta later copied Twitter's decision to make clout-chasing a paid function as it looks for new revenue sources outside of advertising. After earlier launches in Australia and New Zealand, Meta introduced paid verification on Facebook and Instagram in the United States this week. Users of its system can pay a monthly charge to purchase its blue checkmark. But, in the case of Meta, verification also offers impersonation protection and easy access to customer service, which creators and companies may find to be benefits worth the price.