Top third-party apps to track Instagram metrics.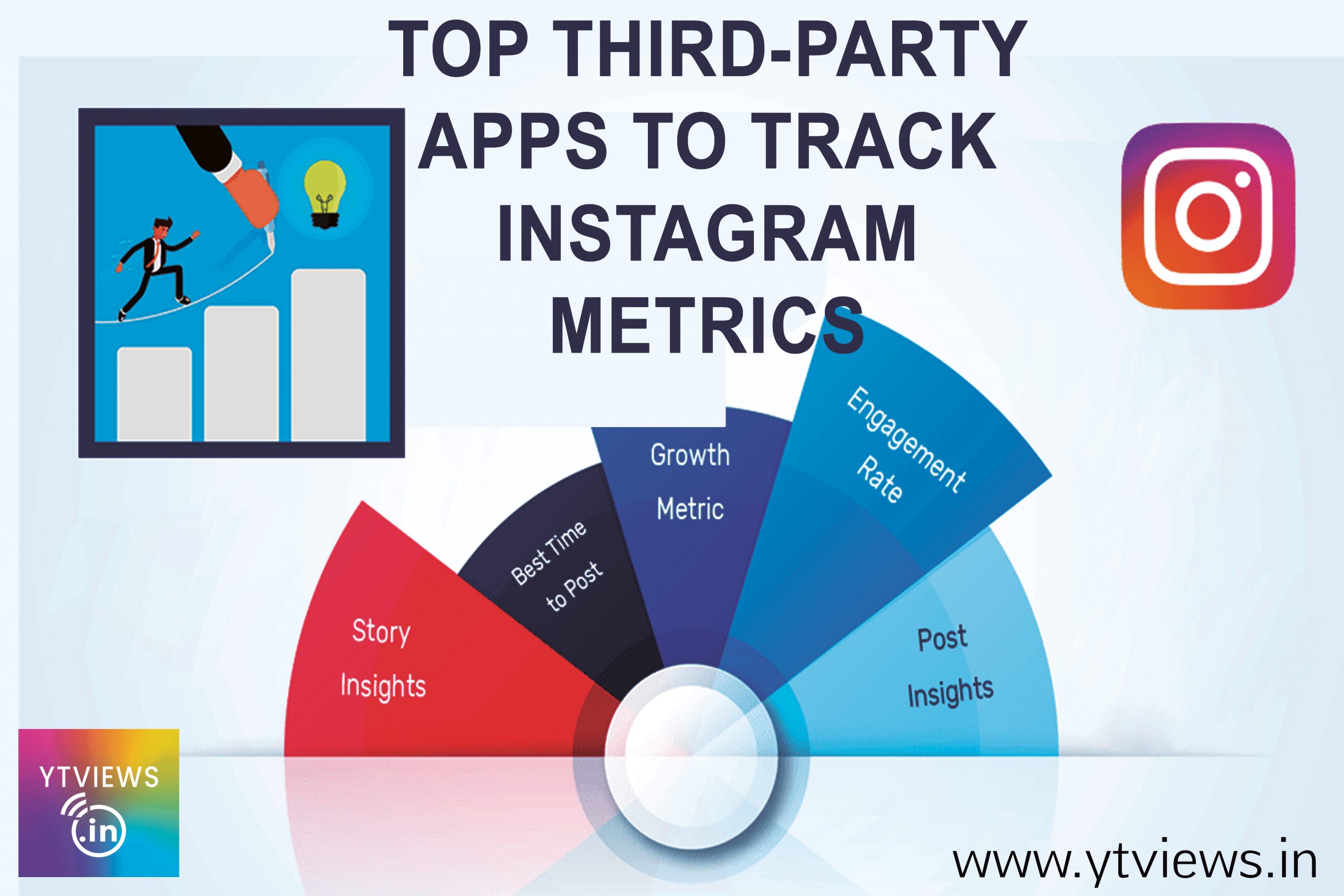 Instagram is a quick-moving social media channel that presents a difficult addition to any marketing plan. Thankfully, it doesn't have to be so challenging.
Although social media analytics solutions are not new to the marketing world, they have advanced significantly in recent years and now offer upgraded, feature-rich, and in-depth insights that outperform the social media platform itself.
The top Instagram analytics tools have been compiled in this article to help you better understand how your audience uses the social media site.
Social Status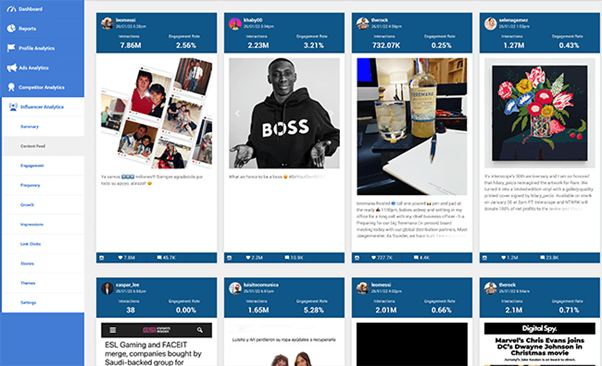 The best Instagram analytics and reporting tool, Social Status, offers comprehensive performance data for posts, growth, and Instagram Stories. Because Social Status is a specialised analytics tool, its reporting is far more thorough than that of all-in-one products.
Additionally, the app has Competitor Analytics for comparing results to those of other Instagram accounts. To display performance data for particular content pillars or campaigns, content can be filtered, sorted, and labelled.
Additionally, Social Status has Ads Analytics, which enables Instagram paid campaign tracking. Connecting your Facebook Ad Accounts makes this possible. The success of Instagram can then be divided into paid and organic performance using readily available advertising metrics like CPM, CPE, CPC, etc.
There are paid plans starting at $29/month for Social Status, with a free plan for up to 3 profiles.
SocialBlade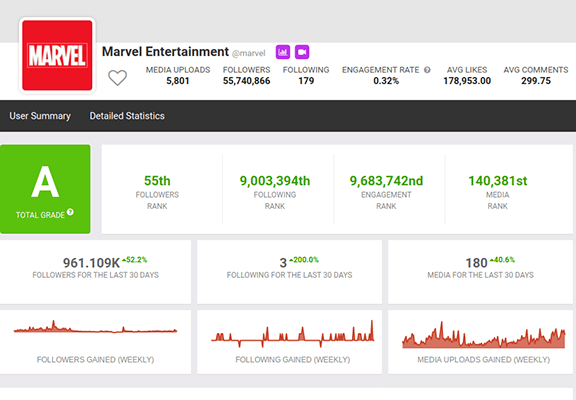 SocialBlade is a (mainly) free user statistics tool for Instagram, YouTube, Twitch, Twitter, Facebook, TikTok, and other platforms. Although it's not technically an Instagram analytics tool, you can use it to track and examine your competitors' accounts.
You can browse public reports for free and see the fundamental Instagram account statistics. These cover the overall number of followers as well as the daily and monthly follower gains. Additionally, you can see a summary of each account's media uploads, the accounts they follow, engagement rates, average likes and comments, and engagement rates.
The majority of SocialBlade's data is accessible without charge, however, you must be logged in and without an adblocker installed. Beginning at $3.99/month or $39.99/year (marketed as $3.34/month), premium subscriptions are available. Ads are removed with this package, and you can favourite 15 accounts on each network.
Instagram Insights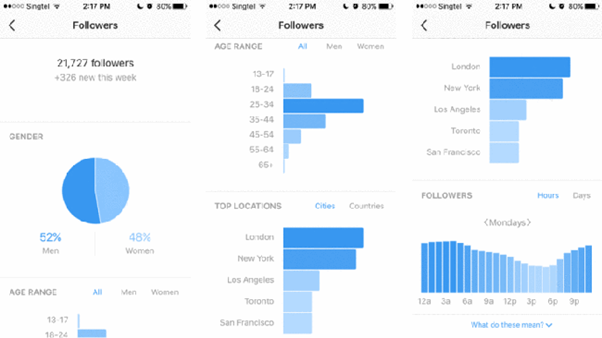 One of the most popular Instagram analytics tools on this list is Instagram Insights, a free feature included in the official Instagram app. It allows app users (only those with business accounts) to examine important data and statistics about their accounts.
You only need to browse your profile, access the app's menu, and choose Insights to obtain this information for your account. Additionally, it functions for single posts, stories, IGTV videos, reels, and lives.
Recent highlights that document notable improvements in performance about your account are displayed at the top of the Insights dashboard. The number of followers, engagements and expected revenue are all rounded up in the overview section.
Iconosquare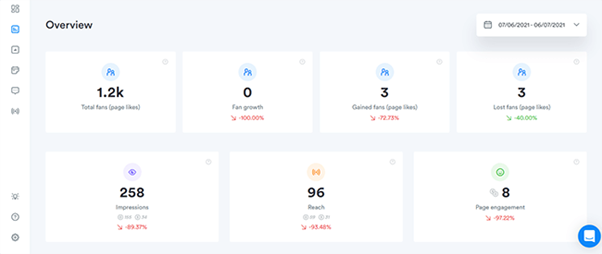 You may plan new posts with Iconsquare, keep track of your Instagram stats, and listen to what people are saying about your business or brand. It offers data that highlight interaction, impression, post reach and Instagram Stories performance trends. It features competitor and hashtag tracking.
Iconosquare provides a two-week free trial as well as several free features, including a comprehensive Instagram Audit.
SocialBook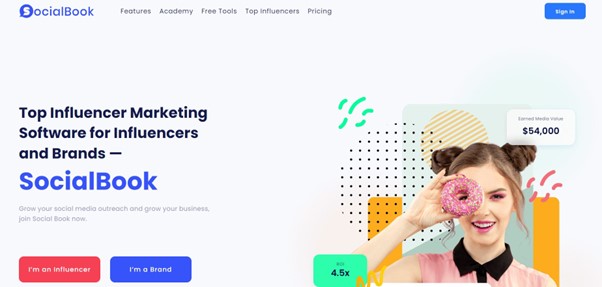 Any Instagram, YouTube, or Twitch influencer can use SocialBook's AI-powered data analytics. You may access comprehensive data insights for every influencer through it. While membership is required for in-depth analysis, you may examine certain data for a select group of influencers on the Startup Plan for free. However, conducting an advanced search does require a subscription plan.
There are many different stats available for your influencers. Of course, the information provided by SocialBook for influencers on Twitch or YouTube differs from that for Instagram users.