"The world is adapting NFTs" Facebook and Instagram to introduce NFTs
Whether you like them or not, NFTs are poised to get a boost, according to a recent article from The Financial Times, which claims Meta is about to reveal its NFT trading and display plans. Current investors are ahead of the curve, and everyone will be buying and selling digital goods in the near future. From one vantage point, that's how it's being presented — and while it is probable that we'll soon see more digital item trading, whether those virtual things are the modern Garbage Pail kids remains to be seen.
Meta x NFTs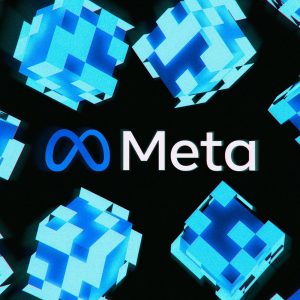 As a result, Meta appears to be on the verge of building its own NFT ecosystem, following Twitter's decision to merge NFT profile images into a new, integrated display structure presently available to paying Twitter Blue customers.
Facebook appears to be focusing on facilitating specific NFT communities and becoming a more central location for particular holders and their discussions. Most NFT communities are currently hosted on Discord, where whitelisting and other features are implemented. But, with more dedicated, integrated NFT discussion and community features, Facebook could become the new home base for such, and ideally take some of that interaction back to its apps, which, given Facebook's scale, might be an enticing lure for NFT initiatives.
The ultimate goal of Meta is to promote eCommerce within the metaverse, a fanciful dream realm where anything is possible and nothing negative can ever happen to Zuckerberg and his crew. In that scenario, NFTs are not just profiled images, but avatar apparel, digital products from businesses, game weapons, virtual credits, and so on – are expected to become tradeable assets. All of these items, similar to NFTs, might be backed by digital contracts maintained on the Blockchain.
While NFTs offer the potential for visual creativity – and it's worth mentioning that Instagram is also looking into this — Meta's main focus is likely to be on the growth of that process.