THE FIRST-EVER CENTIBILLIONAIRE! – The Success story of Jeff Bezos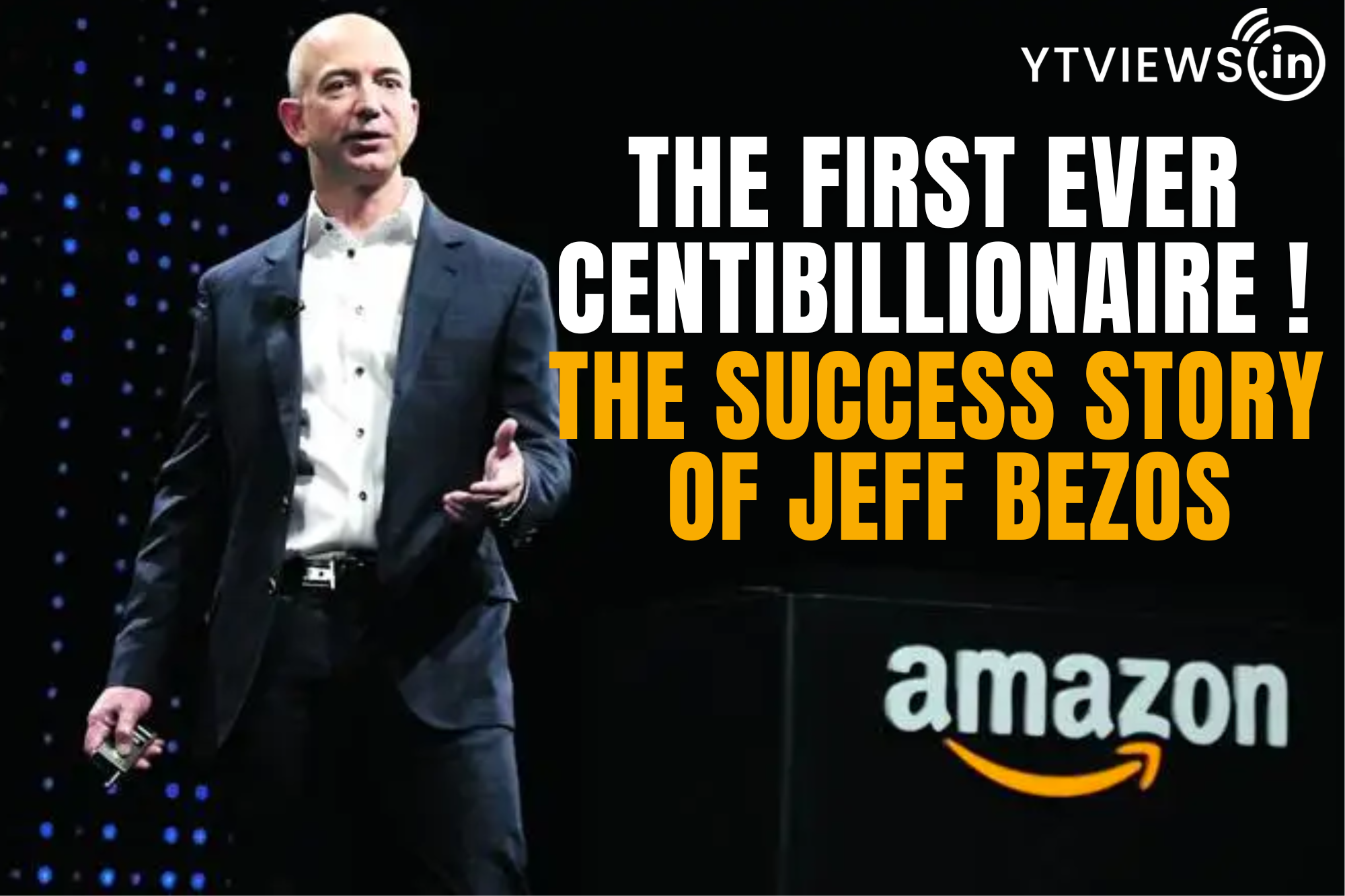 "I know that if I failed, I wouldn't regret that, but I know the one thing I'll regret is not trying."        
                                                                                                                                      – Sir Jeff Bezos. 
Jeffrey Preston Bezos, a name familiar to everyone, including the number 1 spot on the Forbes wealth list, is the founder and the CEO of the top-ranked company in the world, Amazon. However, after 27 years, Jeff recently stepped down as the company's CEO, leaving behind a motivating story of his triumph and success. The American entrepreneur played a vital role in the establishment of e-commerce all over the globe. Today, Amazon is in a position, too tough for its competitors to attain. Also, he is the founder and the CEO of a company named 'Blue origin'. This company pursues to make space travel possible, and affordable for the common man. 
Bezos has always had his mind on business grounds. No matter what he is working on, the American pioneer's primary approach has always been customer satisfaction. To this day,  the only motto with which Jeff works is pushing the hazard of modern technologies behind its limits, to reach the unimaginable.  
The Dawn of Bezos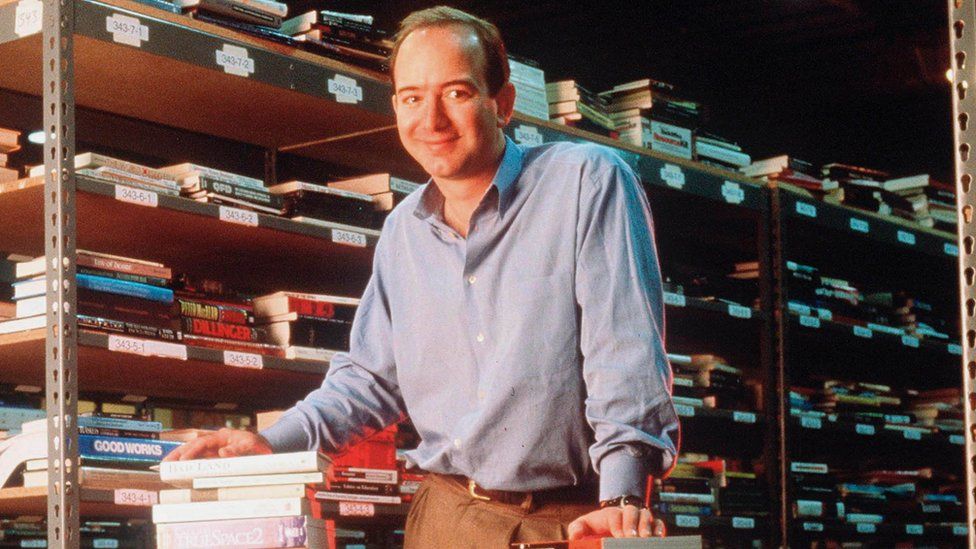 Jeff was born in Mexico on the 12th of January 1964 to a teenage mother. However, a split in his parents made his mother Jacklyn, Jeff's only parent before she got remarried to Mike Bezos. He was not told that his father, Mr Mike wasn't his biological father until he was 10. On being told about the truth,  he said he was more flustered about the fact that he needed to get glasses than he was about the truth.  
Bezos graduated with a degree in computer science and  Electrical engineering from the University of Princeton, in the year 1984. During his placements, he turned down job offers from renowned companies namely 'Intel' and 'Bell Labs' to join a start-up called Fitel. He quit Fitel and then was engaged with a number of companies before he joined hands with an investment bank D.E. shaw where he achieved the feat of  Senior Vice President in a matter of time. 
THE BIGGEST RISK IS NOT TAKING A RISK
By the age of 30, Jeff was already drawing a salary of six figures, and it was at that time, that he realized that the world of the web was on rapid growth. Stepping out of his comfort zone,  the mastermind decided to quit his job at D.E. Shaw and mark his presence in the field of e-commerce. He moved to Seattle with his wife and upon doing decent research, he finally decided that online books were then apparently the best choice to enter this world of rapidly progressing Internet. 
And hence, Amazon was born. From being a company set up in a garage that only sold online books, to now having almost everything to offer, including clothing, electrical appliances, cloud computing services and much more, Bezos and Amazon have come a long way. 
AMAZON- A SUCCESS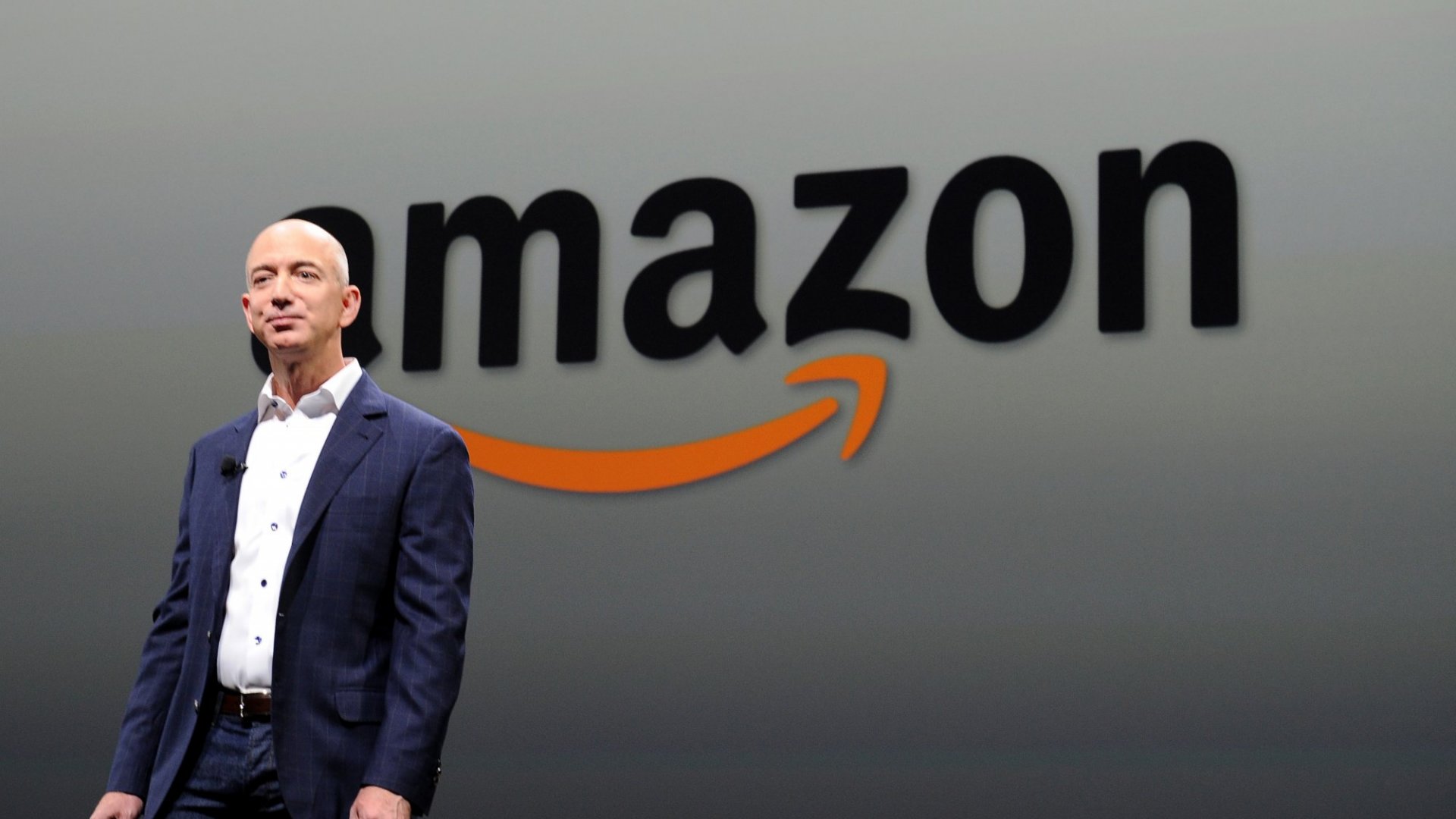 Bezos then built a web retailing system at  Amazon, while everyone in the world was figuring out the perks of the Internet and how it works. The key to Amazon's success was that instead of trying to defeat its competitors, everyone at Amazon aimed to meet their customers' needs and build a value in them. This made them focus on executing their business plans and strategies more precisely.  
While almost every dot.coms in the '90s went in vain,  Amazon flourished with annual sales of $5,10,000 in the year 1995, just a year after it was established. In 2018, it hit a  benchmark of 1 trillion dollars, being the only company next to  Apple to achieve this feat.  
Expansion is the key
Along with its commodity sales, Jeff Bezos also improved the scope for Amazon by introducing Amazon Instant Video in  2006, which is now known as Amazon Prime Video. Kindle E-reader, a digital book reader manufactured by  Amazon hit the market in 2007. Newspapers were flooded with the news that Amazon had introduced 'Amazon Drones' which would make product delivery easier within a range of 10 miles from the distribution centre. Fire phones, Fire sticks, and Whole foods were a few more sections where Jeff Bezos had invested and added to his department.
Charity begins at home
We all might be wondering what does Jeff with all that money. In the year 2012, he bestowed $2.5 million to defend gay marriage. He also donated $42 million for the construction of THE CLOCK OF THE LONG. In 2020, he launched the Bezos Earth Fund which dealt with the devastating after-effects of climatic changes.