Starting an Online Business? Learn How and Where to Start!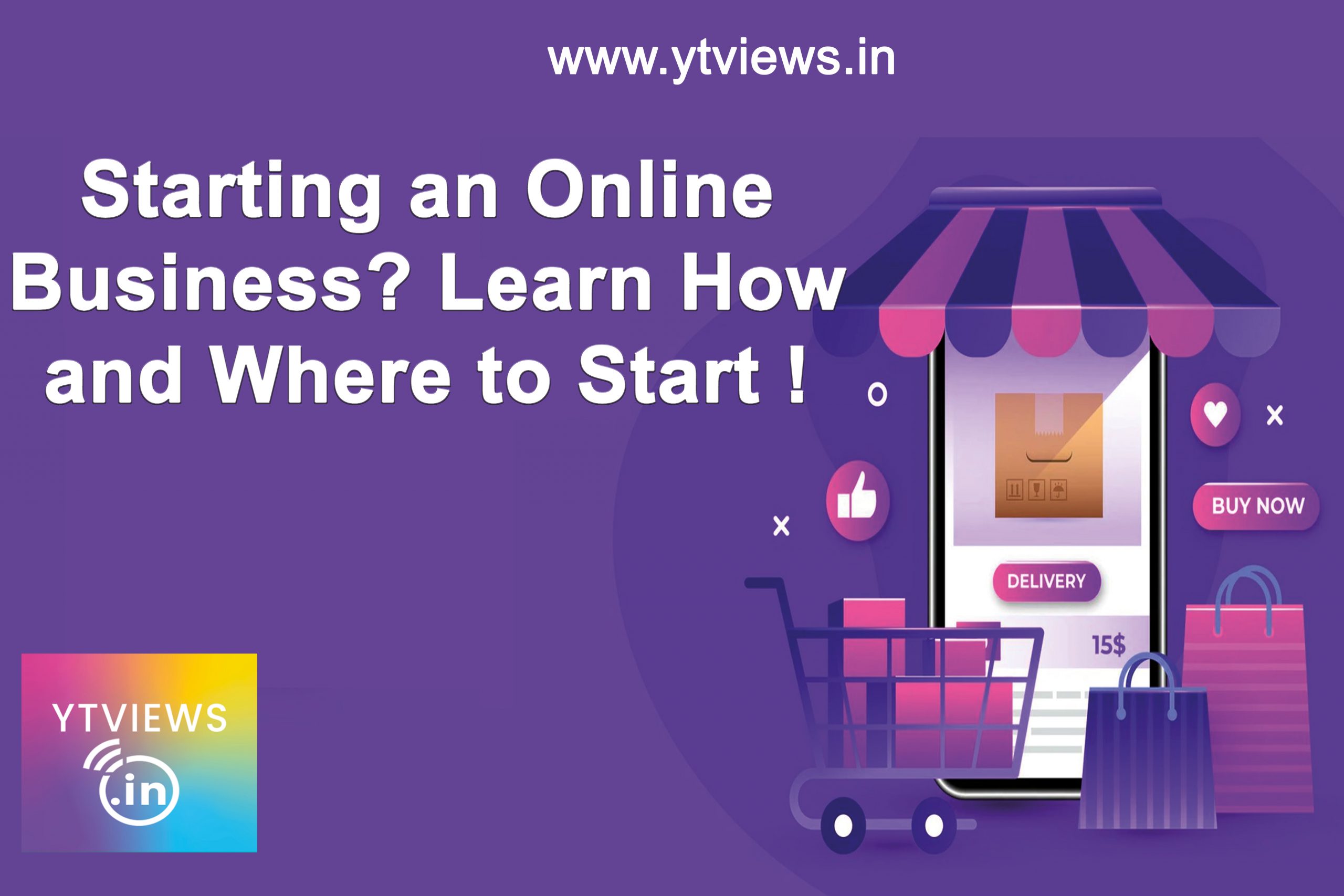 Opening an online business seems like a promising option, whether you're looking for a side business to earn extra money or you want to leave your corporate job. In recent years, the eCommerce sector has experienced tremendous growth, and this trend is expected to continue. Launching an online business requires a smaller initial business investment and lowers your risks as an inexperienced entrepreneur because no operational costs are accruing as there would be with a brick-and-mortar store.
When you're first starting to build your online business, it's crucial to set realistic expectations.
~ You must conduct careful planning and preparations before you can enter and compete with other major market players on the internet.
~ You can learn more about the centre for work-life balance and investigate the additional earning potential.
Having said that, take into account this guide as to how and where to start for starting your online business.
1. Make A Business Plan: Just like starting a physical business, starting an online venture needs a strong business plan. Luckily, you've already crossed off one item on your to-do list because you may already have a concept for a business and an idea for it. The fundamental elements of your business plan were already outlined when you were defining and validating your idea.
The following steps should be included in your business plan:
A. Research the Market: Once you have a product or service in mind, it is time to research the market and find out how to sell to your target niche. For your product to be successful on the market, you must conduct an exhaustive market investigation and SWOT analysis. By conducting market research, you can also decide on your pricing plans and make the most of your features, benefits, and advantages to successfully position your good or service in the marketplace.
B. Fund Your Business: Consider your business's funding strategy. One of the most important aspects of preparing for your online business is this. You must choose how to raise money for your initial business operations, no matter how small your initial business will be. For your business, it is best to investigate small business loans, personal savings, and other funding options.
2. Consider Using the Drop Shipping Method: An online business can employ a variety of business strategies. Drop shipping is a good option if you want to use something quick and simple for you. This method of fulfilment makes it possible to sell physical goods online without keeping an inventory. You must first launch an online storefront and begin receiving orders from clients. To fulfil customer orders, you must next find a supplier or vendor. These services will be provided by a third-party partner who will also prepare and deliver your customers' orders. The drop shipping business model attracts those who are interested in eCommerce because it allows them to do so without having to invest a significant amount of money in inventory, storage, and other operational costs.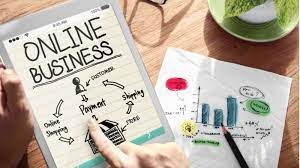 3. Knowing your Competition: Analyzing your competition is crucial when starting an online business. Analyzing your competitors, foreseeing market changes, and keeping an eye on what's working will help you spot new strategies and trends. This enables you to stay informed and in front of the competition. You can compete aggressively and successfully regardless of how saturated the market maybe if you are aware of your competitors' marketing campaigns and tactics.
Use a competition analysis to find out what services and products they are offering. Become knowledgeable about their marketing initiatives and tactics. View their social media profiles and website content to see how they engage with customers. By examining their customer experience and the ways they use content to engage people, you can learn about the strategies your competitors use to increase sales. You can observe how their strategies for increasing customer satisfaction grow.
4. Launch Your Website: Following the completion of your business plan, the following step is to launch your website. Although it can be complicated, you can implement this process on your own with a little effort. Make informed decisions when choosing the ideal web host, domain name, and design if you want your company to be effectively represented online. Create your business website right away, but don't forget to think about various approaches and components that will drive traffic to it. Regardless of how well your site is designed, it must have the necessary components to increase traffic and visitor numbers. Ensure that the website design is user-friendly and aesthetically pleasing, that the crawl speed is checked, and that the pages are properly constructed.
5. Create and Maintain Your Online Reputation: Building and maintaining your online reputation is essential for the success of your business. The slightest error can permanently damage your brand. As a result, you should pay close attention to how your brand is perceived online. The key is to manage your social media accounts proactively. Be open to hearing what customers have to say about your goods and services. And always be willing to improve the efficiency of your operations and the caliber of your output.
Conclusion: In conclusion, there's no need to feel overwhelmed when launching an online business. The best way to simplify the process is to go step-by-step. You don't need to be concerned about the process complexity, which includes everything from website development and research to launch. By referring to this manual and the procedures above, you should be able to create a prosperous online business.