Instagram empowers brands to connect with creators through Expanded Marketplace Access
Instagram stands on top when it comes to brand marketing and campaigns. It gives opportunities to the creators to collaborate with brands and promote them online, creating a mutually beneficial situation. The brands get more traction, whereas creators gain profit through passive income. In recent developments, Instagram has introduced a new and improved API to extend access for brands to discover more creators.
 The main objective of this update is to provide aided brand collaborations. Whether you are a creator or a brand owner, this feature will surely prove to be advantageous for you in one way or another.
The all-new creator marketplace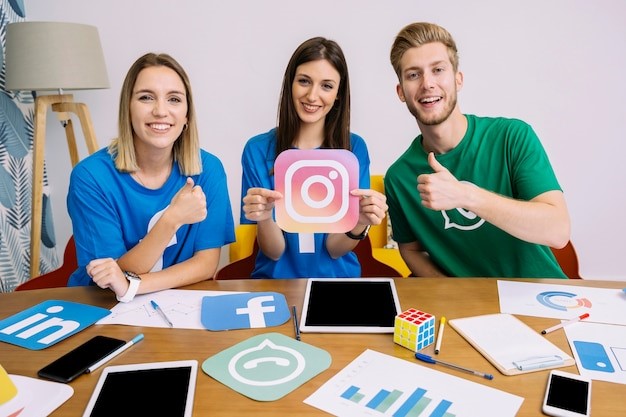 Introducing creator marketplace and its extensions. It includes an API that allows the creators to have a separate messaging and project briefing station. Creators can now easily communicate with the desired brand about any kind of collaboration. They can also keep track of all the ongoing collaborations and their deadlines. This would also increase the chances of creator accounts getting more paid partnerships on Instagram.
Once joined, creators and influencers will also be able to add brands to their preferred list and, in turn, get discovered by them. We can say that the main focus of this update is on the creators. However, both creators, as well as business owners would benefit from this update. Creators can join this marketplace and get listed for collaborations. This would help businesses reach out to them easily. 
Apart from this, the extended marketplace would allow third-party agencies to create and manage campaigns on the platform. These agencies would be able to work on behalf of their clients. They would know which creators are interested in working with the brand using the creator marketplace. This would save them a ton of time and energy. Brands will be highly benefitted from this as they would not have to individually search for potential accounts to promote their products. These agencies can work on behalf of the brand to discover new talents and track collaborations. 
Brands will also be able to check creator accounts and filter them out on the basis of their geographical location and audience base to decide their eligibility. The brands will be able to search for the preferred creators depending on their requirements. Especially for companies relying heavily on digital marketing, this would act as a boost in their online campaigns. However, this feature is not available everywhere as of now. This update can be seen as a blessing for brands and creators.