How to find influencers on Snapchat
Snapchat is huge. Despite hits and losses, it's still gaining millions of new users per year. In fact, it now has over 218 million daily active users. As a marketer, this alone is a huge reason to promote your brand's message on Snapchat. And there are other reasons to use this popular social network.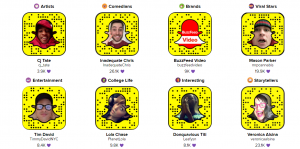 For instance, you can find a ton of influencers in your niche on Snapchat. So how do you find the best accounts to add? Depending on your brand, you'll have to pick and choose to come up with a quality list of influencers to follow.
Here's a simple guide that'll help you do it.
Dig Up Clues about Your Audience's Interests
The influencers you follow don't all have to be in your niche. If you do a little digging, you'll find a bunch of unique Snapchat users your own followers will be inspired by.
But first, learn your audience's interests.
Do they like environmentally-friendly products?
Are they into diets and weight loss?
Do they love affordable fashion jewelry?
Once you know what your audience loves, it'll be easy for you to find influencers in these niches to follow.
Find Official Accounts
The best way to find verified Snapchat user accounts is to search for official accounts.
To do this, visit the Snapchat "stories" screen by swiping left on the app. Click on Search and type the word "official."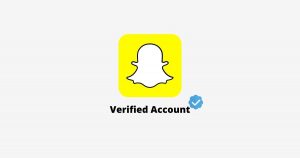 What you'll see is a list of users whose accounts have been verified by Snapchat. Of course, you'll see celebrities like singers and actors. But also, you'll find users like marketing experts and SEO experts. You'll find experts on food, makeup, travel, and a host of other niches your audience will love.
Use a Snapchat Directory
If you want to search users by category, why not use a Snapchat directory?
AddMeSnaps and Ghostcodes are great choices. With Ghostcodes, you can browse through different categories to find influencers to follow. Or you can find featured Snapchat users based on what they do. Using directories is easy and fun, especially if you're looking to follow influencers from various niches.
Trace Influencers from Other Social Networks
On Snapchat, it can be difficult to find influencers because typing in their name won't always bring up their account. The key is to go on Facebook, Twitter, or Instagram and visit the influencer's page. In the About section of the page, influencers often post their usernames and handles.
Ask for a Snap Code
Maybe you've met a well-known influencer at an event, and you want to connect to them on Snapchat. The good news is you don't have to copy their username down letter-for-letter. All you need to do is ask for their Snap Code. With your camera, take a photo of the yellow bar-like code that appears on their screen. You can then scan this code on your own account and voila! the influencer's account will appear.