How Social Media has Emerged as A Powerful Communication Media?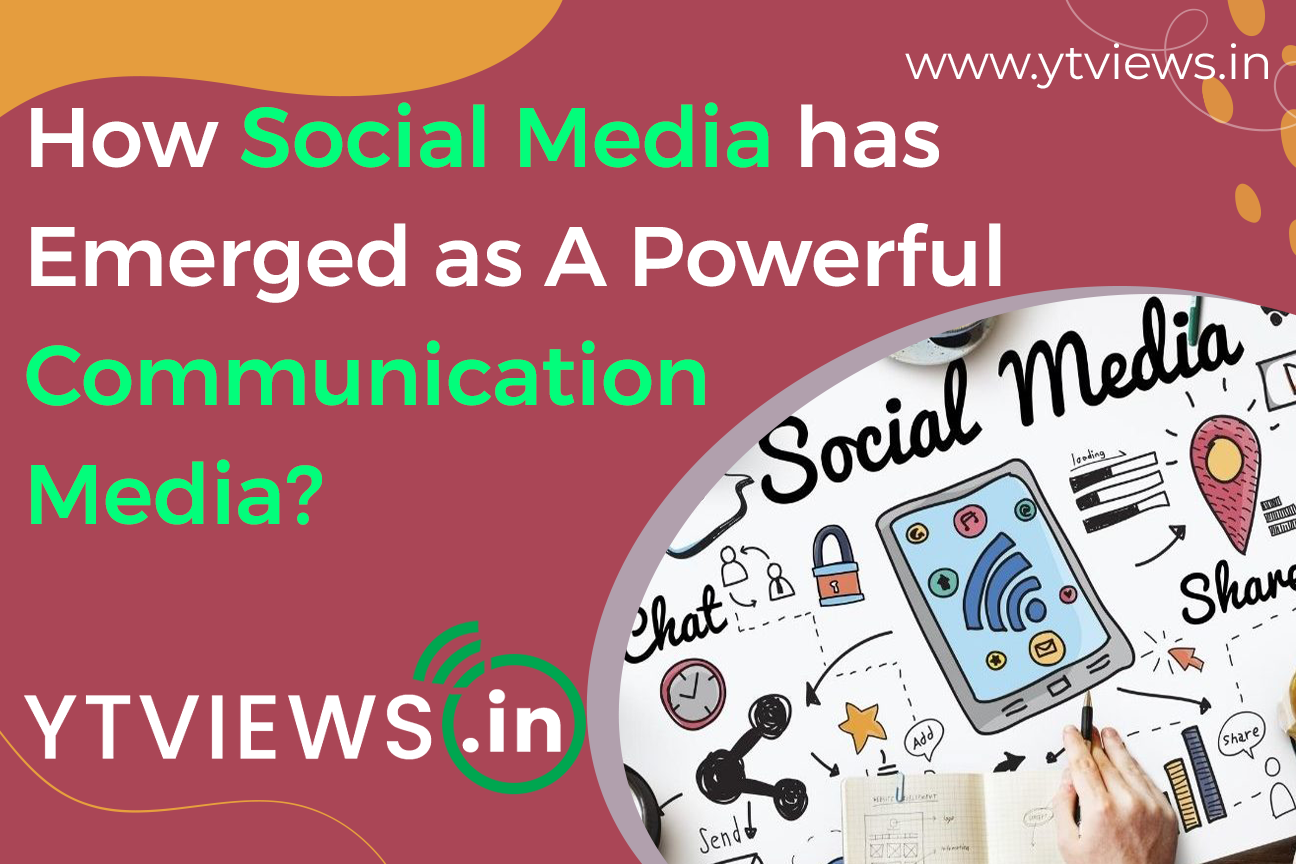 Social Media is a powerful means of communication with a huge impact on cities and remote areas. However, this is only part of the digital revolution we are witnessing. Digital transformation has not only impacted businesses and made the world more accessible, but it has also changed the way we communicate.
In 2019, there were 3.2 billion social media users worldwide or around 42% of the world's population. Moreover, there are approximately 4.5 billion uses of the Internet in the world today. These figures demonstrate the growing dominance of digital media in our daily lives.
This blog describes the factors that led to the rise of social media as a powerful means of communication. You will also understand how social media has changed the dynamics of communication.


The Importance of Social Media in Communication
Social media has taken over the business world, the advertising world and also the education sector. It had a lasting impact on the way people communicate and are now an integral part of their lives. For example, WhatsApp has redefined the culture of instant messengers (instant messaging) and taken it to a whole new level.
Today you can text anyone anywhere in the world as long as you have an internet connection. This transformation was brought about not only by WhatsApp but also by Facebook, Twitter, LinkedIn and Instagram. The importance of social media in communication is a constant topic of discussion.
Online communication has brought information to people and audiences that could not be reached before. He made people aware of what is happening in other parts of the world. A perfect example of the reach of social media is how the story of the Amazon rainforest fire spread. It started with a single post and was soon featured in every newsfeed on various social media platforms.
Movements, advertisements and products are all being spread on social media platforms thanks to the increase in the number of social media users. Businesses today rely on social media to build brand awareness and promote and sell their products. It allows companies to reach their customers regardless of geographical boundaries.
To conclude, the internet has given mankind a resource that has unfathomable reach and benefits.