How is Google Knowledge Platform going to be the biggest medium of brand exposure in 2023?
A knowledge panel is really helpful if you want to be found for search phrases like your name, brand, or business name! If Google chooses to display you or your company in this panel, you will essentially take over the search results on the right side of the desktop search screen. The panel will show up between other results on mobile, but it also has a significant amount of clout.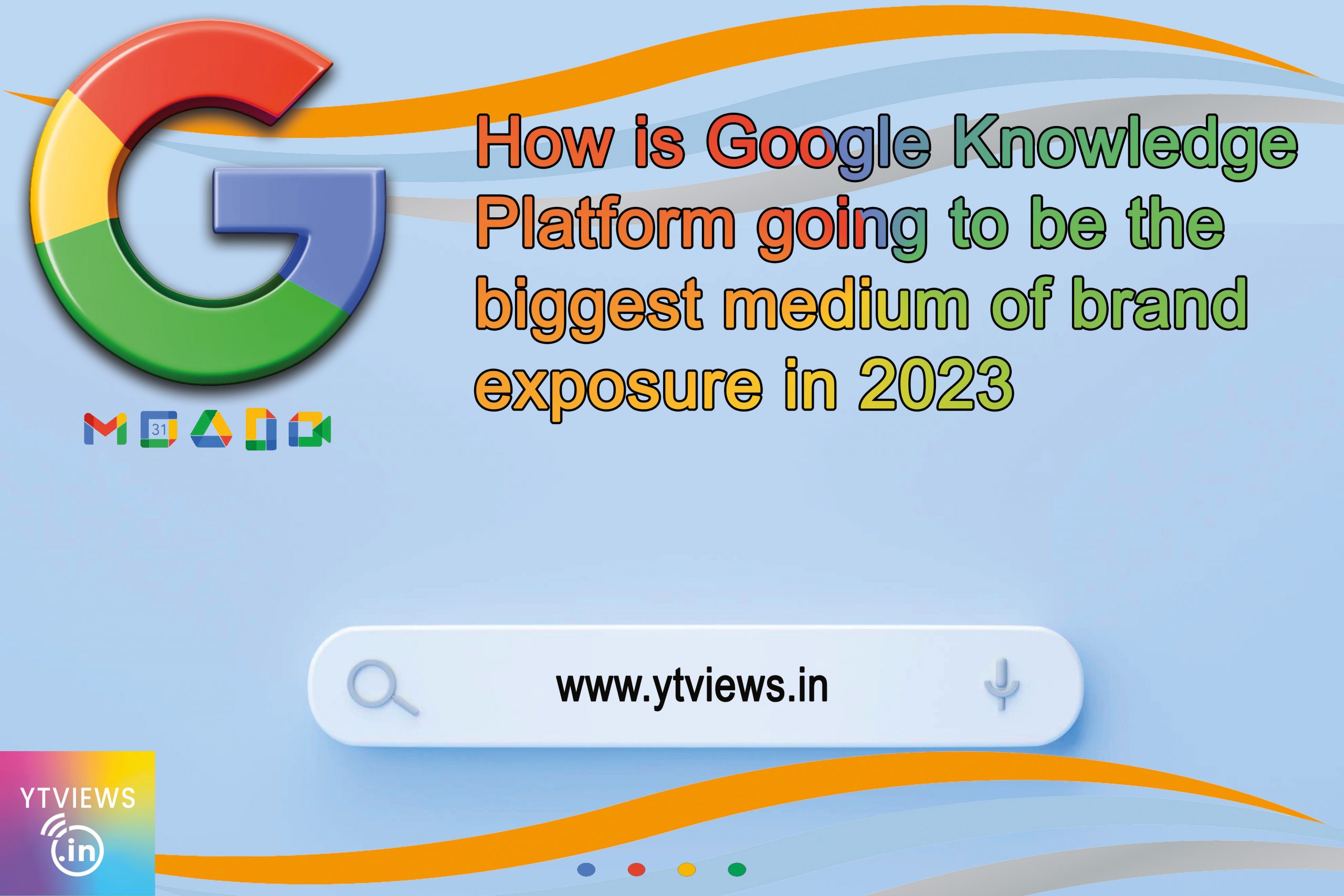 Google's search results pages include knowledge panels as one example of rich results. They are able to display data on a variety of topics. Examples of things that are also referred to as entities include organisations, individuals, animals, nations, and plants. The desktop search results display this panel on the right side of your screen. It displays information on the specific entity you're looking for. Users are intended to get a brief overview of the knowledge on this subject from this. Google's Knowledge Graph provides the text, photos, and other data you see in this panel.
Does Google Knowledge Platform actually benefit your business?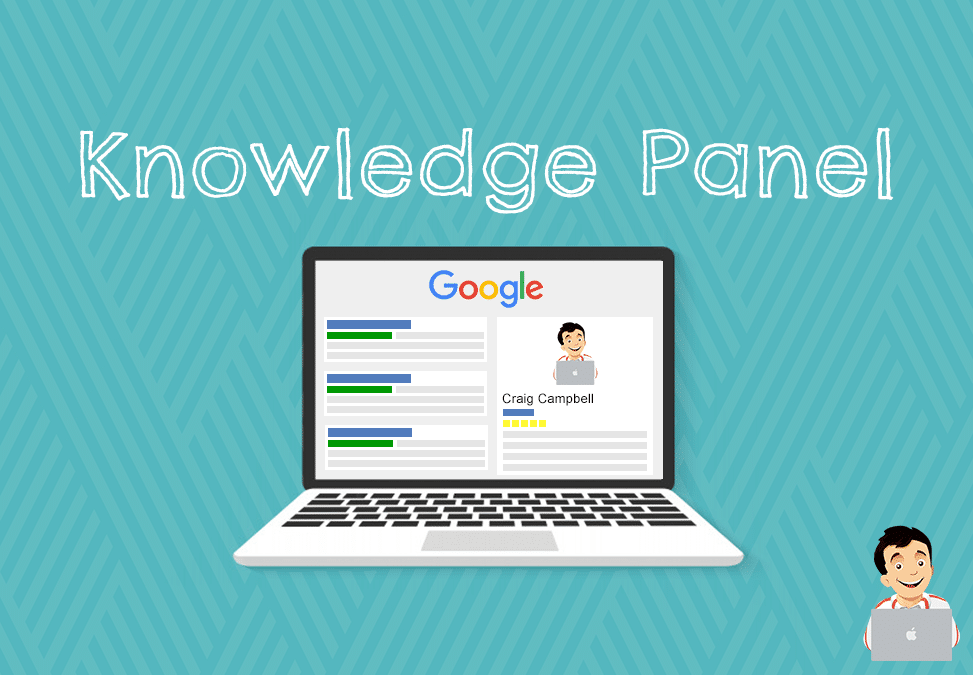 When someone searches for your business or brand particularly, a knowledge panel will make sure it pops up in the search results. You'll get a tonne of clicks from it. Yes, this makes sense. People who are looking for you or your brand name are definitely interested in learning more about you or visiting your website. Google will choose whether or not to display a knowledge panel in the search results, as it does with all other search results kinds. However, Google does provide options for supplying data that may be utilised for your panel. There are a few things you can do as a local company to improve your chances of receiving one. It may be significantly more difficult for a brand or individual to acquire such a knowledge panel.
In some cases, we may work with data partners who provide authoritative data on a particular topic, such as movies or music, and will combine that data with information from search results and social profiles.
Algorithm
Google's search algorithm ranks search results based on hundreds of different components that analyze your website, link structure, social media activity, page content, and more. Search engines such as Google take a website's popularity into account when ranking their search results, and Wikipedia pages rank high in data sources.
Backlink
When determining Search Rankings, Search Engines consider the number of searches in search results, total traffic to the site, and backlinks pointing to the site. Search engines also look at how many search results match a single search query. An example would be a backlink from a Wikipedia article or information displayed on Twitter. The tedious work of creating or checking information boxes to provide the same data can be time-consuming to write articles or check sources.
However, if you set up your social media profiles (such as Facebook or Google My Business) correctly, you can create the same local panels as regular SERP workers.
Your brand SERP (Search Engine Results Page) is what your audience sees when they use Google to search for your brand or personal name.
How the Google Knowledge Panel can Benefit your Business?
For Google, a company is an entity that has a relationship with others. Relationships can be based on location, products, industry, and competitors. In fact, everything is somehow connected.
Semantic understanding of entities allows the search engine to connect the dots between data across multiple sites on the web. So, the knowledge panel is a way for Google to use this semantic knowledge.

So, how does the Google Knowledge Panel Benefit Local Businesses?
It is very simple and offers information such as the display of information such as telephone numbers, addresses, opening hours and more. It even displays locations with a link to Google Maps so consumers can find their way to the premises or location. Of course, this is especially relevant for businesses with physical stores.
Remember that Google's main job is to organize all the information on the web, and Google's Knowledge Panel does a good job of making your life easier.
Especially when it can be difficult to find content on disorganized and unintuitive websites.

This makes life easier for users, who can find information about local businesses directly on the search results page: instead of having to click through websites or look at various review sites, customers can easily view information such as how others evaluate the activities and the company or product.
Ultimately, the Google Knowledge Panel makes life easier for users and promotes information about companies by occupying a special place in search results and should be used by everyone!
Information panel for Brands: As part of Search Optimization for Businesses, Knowledge Panels are incredibly useful for increasing the visibility of businesses. Adding a knowledge box for branded searches helps in burying the ads and definitely makes your company or product more prominent.
These AdWords ads are usually from your competitors and generating an information card for your brand pushes it under the fold and in some cases, Google may stop including sidebar ads altogether. If you're a business that's had tough days with your customers and hasn't had a chance to resolve those disputes, negative reviews will be there.
One of the most effective ways to reduce the visibility of negative Google reviews in branded search results is to move Google from a local knowledge panel to a branded panel.
A brand knowledge panel doesn't focus on the local aspects of a business (address, phone number, hours of operation and reviews) but on things more important to a brand – what it does, who is its leadership, and what are its social profiles.
Such a simple change could potentially get your business back on track with increased traffic and positive online exposure.
How To Get a Knowledge Panel for your Company?
It only takes 3 easy steps to create a knowledge panel.
Step 1: Determine the entity's residence
Find the place I refer to as the "entity home.". This website is where the entity "lives" in Google's memory. the trusted source for information about the business.
Any page will do, provided it focuses solely on the company. Never use a page to house an entity that covers multiple entities.
Which page Google recognizes as the entity home depends on whether steps two and three are followed.
Instead of being on a site, you do not control, like Wikipedia, or a site you only partially control, like Twitter or LinkedIn, you want that page to be on your website, where you have complete control over the information. Google prefers to be on a website that you own.
Pro Tip:  A dedicated "about" page is preferable to the homepage when describing the entity. That is because you want to keep the homepage very appealing to users, which may be in conflict with step two, which you will see.
No. 1 Advice: Without an entity home you can control, your knowledge panel will always be unstable, prone to mistakes, and likely to vanish (see below).
Step 2: Describe the Facts
Put the information you want Google to understand on the entity home in the form of a straightforward description with multiple sections (one for each aspect) and straightforward, factual headings for each section.
The same information can be communicated using Organization Schema. org markup, which is Google's "native language.". It's just restating what you said on the page in a format that Google can understand naturally. Read more about that here.
Step 3: Corroborate
Step two's schema. org markup should link to articles about your business from sites that Google is likely to trust.
To make sure they support what you say on the entity home, all you need to do is identify them and, to the best of your ability, correct all the facts and information on those pages. If at all possible, use the same (or a description that is extremely similar) for all of them.
But that's duplicate content, and duplicate content is bad, is a common response to this. '.
The opposite is true in this instance. The secret is consistency. The greater the machine's confidence that the information is accurate, the more frequently it appears on reliable sources.
Even better, if every source links back to the entity home, you can create an endless loop of self-confirming information with the webpage you control (the entity home) and the location it returns to each time.
Schema utilizing various online sources.
Simply put, it's that easy!