How can you use Instagram Insights to track your progress?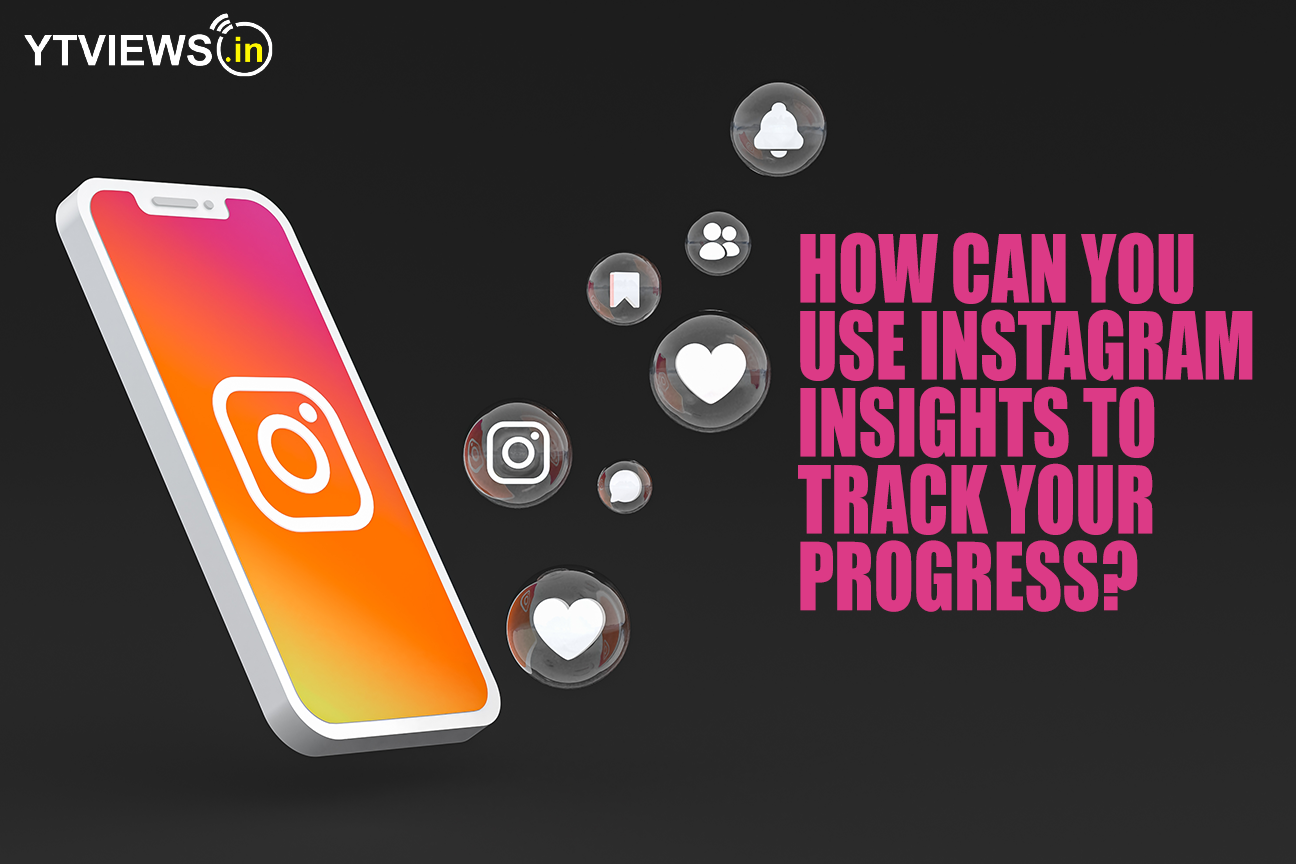 Instagram, everyone's favourite social media app, has gone through a lot of changes in the previous few years. The way content is delivered and interacted with has changed as a result of algorithm enhancements, feed adjustments, and other updates. 'Insights,' which allows users to access data evaluating the performance of their material and better understanding their audience, has been one of the most significant additions to Instagram. We'll cover all you need to know about Instagram Insights in this all-in-one tutorial, including how to get them, what they signify, and how to utilise them to better your Instagram approach and audience engagement.
What are Instagram Insights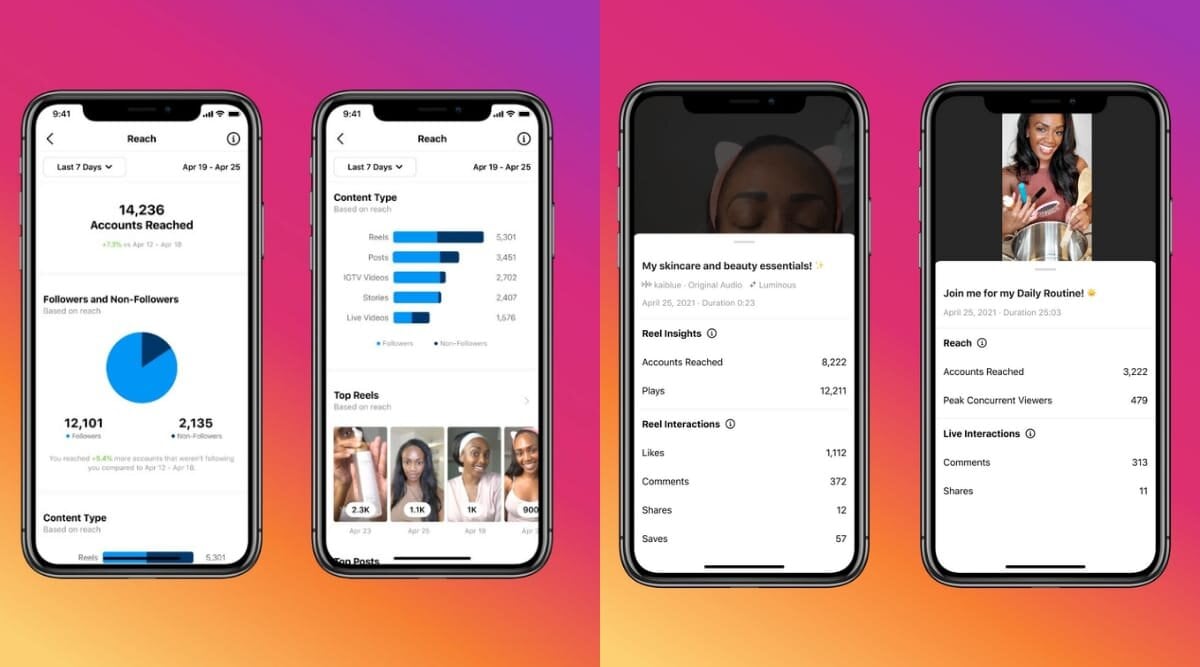 When you're looking at Instagram Insights, you'll come across a lot of phrases, graphs, and figures that all represent essential metrics. We'll now go into Instagram Insights, explaining what each of these numbers means and how you can use them to get useful information!
To go to Instagram Insights, go to your profile page and tap the top right-hand corner where it says "profile visits" – or tap the menu button in the top right-hand corner and select "Insights" as the first option. Instagram Insights is divided into three tabs, each of which contains distinct information:
1) Activity
2) Content
3) Audience
Activity
You'll see two types of Instagram insights under the Activity tab: Interactions and Discovery. Let's take a look at each subsection and see what each number signifies.
Interactions 
This section displays the overall number of actions performed on your account in the previous week, as well as a number of other indicators. The following are the implications of these Instagram findings:
1) Visits to Your Instagram Profile – The number of people that have viewed your Instagram profile.
2) Website Clicks – The number of people who have visited your website after clicking on the link in your bio.
3) Email – The amount of times your profile's Email has been tapped.
4) Call – The number of times your profile's Call button has been tapped.
Discoverability
The following section uses two critical measures to show the overall success and influence of your Instagram account: Impressions & Reach. The amount of unique accounts that have seen any of your content is known as reach. Whereas, impressions imply the total number of people who have seen all of your posts.
This week-by-week data is extremely useful because it allows you to compare your reach based on certain campaigns or social engagement. Tracking these data is essential for determining whether your efforts to promote your Instagram account have been effective, and it should be an integral element of any social media marketing strategy.
Content
Instagram insights for particular postings on your account may be found under the Content tab. This covers photo and video content, Stories, and any sponsored promotional posts you've made. The Content menu is divided into three sections: Feed, Stories, and Promotions.
Feed: Here you'll find all of the crucial Instagram insights from the past two years on the material on your feed! Your insights can be sorted by content type, metric, and time period.
Stories: Under the Content tab, there's a section called Stories where you can see the Instagram insights for your Stories. These analytics provide insight into how users engage with and perceive your Stories, which can help you design and plan future Story content.
Promotions: You can also find analytics for any promotions and paid advertising you've published or have running on your account under the Content tab of Instagram Insights. You can look at: i) The number of people who visited your profile as a result of your promotional posts. ii) The post's number of impressions, reach, and engagement. iii) The audience's gender, age, and location when they viewed the post.
Audience
Audience is the last tab in Instagram Insights. This is where you can learn more about who your followers are and where they live, as well as observe how your follower count has changed over the last week. You'll find four main sets of information about your followers in the Audience tab of Instagram Insights:
1) Gender — The percentage of your followers who are male or female.
2) Age Groups – The age groups in which your followers fall.
3) Top Whereabouts – A map of your followers' locations depending on city and country.
4) Followers – The most active hours of the day and days of the week for your followers.
As you can see, the Audience area gives important Instagram insights about your followers, which can aid in the development and improvement of your Instagram marketing campaign. Not only can you learn more about who follows you, but you can also figure out when your followers are most active, which can help you better plan and organize your Instagram posts to reach as many audiences as feasible.
That concludes our in-depth look into Instagram Insights and what they represent. One drawback of Instagram Insights is that they can only be accessible on mobile devices. Those that manage their Instagram accounts from a PC, whether they are a social media agency, a brand, or an influencer, will find this tough. In addition, Instagram Insights has a number of limitations in terms of how the insights are presented – especially for users who need to report numbers to managers or clients.