Here's how digital marketing will look in 2023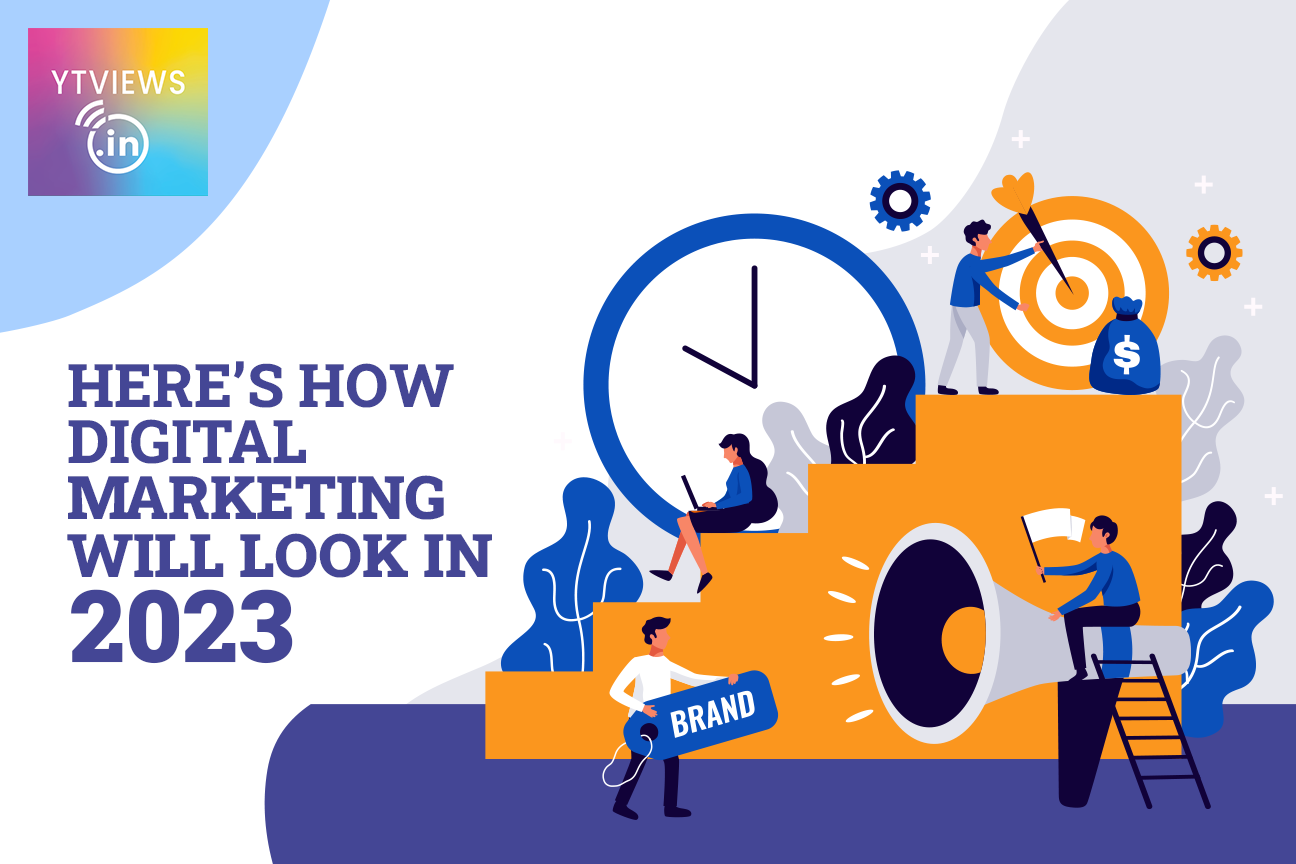 According to a survey by the advertising and marketing firm Dentsu in Tokyo, the Indian advertising business is anticipated to reach $12.6 billion in 2023. Digitalization continues to be an important factor in achieving this increase, according to several industry reports. According to GroupM's "This Year Next Year" worldwide study for 2022, this year's Indian digital ad expenditure will account for close to 50% of all AdEx.
Last year, food delivery aggregators like Zomato and Swiggy, as well as financial companies like Cred and GooglePay, sponsored a flurry of digital advertising campaigns. Social media channels are flooded with unique and interesting material from companies looking to stand out. According to the data, investments in search, video, and social marketplaces are being driven by eCommerce. But will we start to see new kinds of brands that will increase their online presence in 2023? If so, which platforms will these brands primarily target?
Predictive overview of digital marketing in 2023
Many firms from all sectors have stepped up to take on the responsibility of online advertising during the last couple of years in the digital space. We may anticipate the entry of more different product categories into the battlefield as a result of companies like CRED and Swiggy laying the ground for an exciting discussion. Personal development goods are expected to receive a rise in digital ad spending in 2023. Brands are often discovered online through disruption and compelling narratives. Connecting with consumers can be challenging if firms are not being disruptive or producing aesthetically stunning advertisements.
Instagram is frequently used to engage audiences. Brands are increasingly using social media applications like Moj and Josh, which target "Bharat," as effective venues for connecting with their users. Beginning in 2022, Meta made a little bit of a stir, but things quickly died down. In the second half of 2023, there's a chance it'll get some traction as an engagement platform.
More than merely intent may be driven by digital advertising for the customer. Brands are leveraging digital more and more to fill out the rest of the funnel in addition to assisting with awareness and consideration. A brand is missing out on a significant portion of what digital can do for its business if it isn't leveraging it for performance marketing. Additionally, reaching out to local audiences is becoming more and more important. Driving interaction on local social networking sites and other topic-specific apps can help achieve it.