Elon Musk is keen on introducing Twitter/X payments
As Elon Musk looks for new income streams to turn around the company, Twitter has started to seek for regulatory licences throughout the US and create the software necessary to implement payments across the social media network. According to two people familiar with the company's intentions, Esther Crawford, a rapidly ascending lieutenant of Musk at Twitter, has begun to outline the infrastructure required to enable payments on the site with a small team.
A key component of Musk's strategy to create new revenue sources is the initiative to start accepting payments through the website. Since he paid $44 billion for the network in October, Twitter's $5 billion a year in advertising revenue has plummeted, with advertisers blaming management and content moderation issues. As part of a larger strategy to provide an "everything app" that combines messaging, payments, and commerce, Musk has stated that he wants Twitter to offer financial services including peer-to-peer transactions, savings accounts, and debit cards. Musk co-founded one of the earliest online banks, X.com, in 1999. X.com ultimately merged with the PayPal payments behemoth.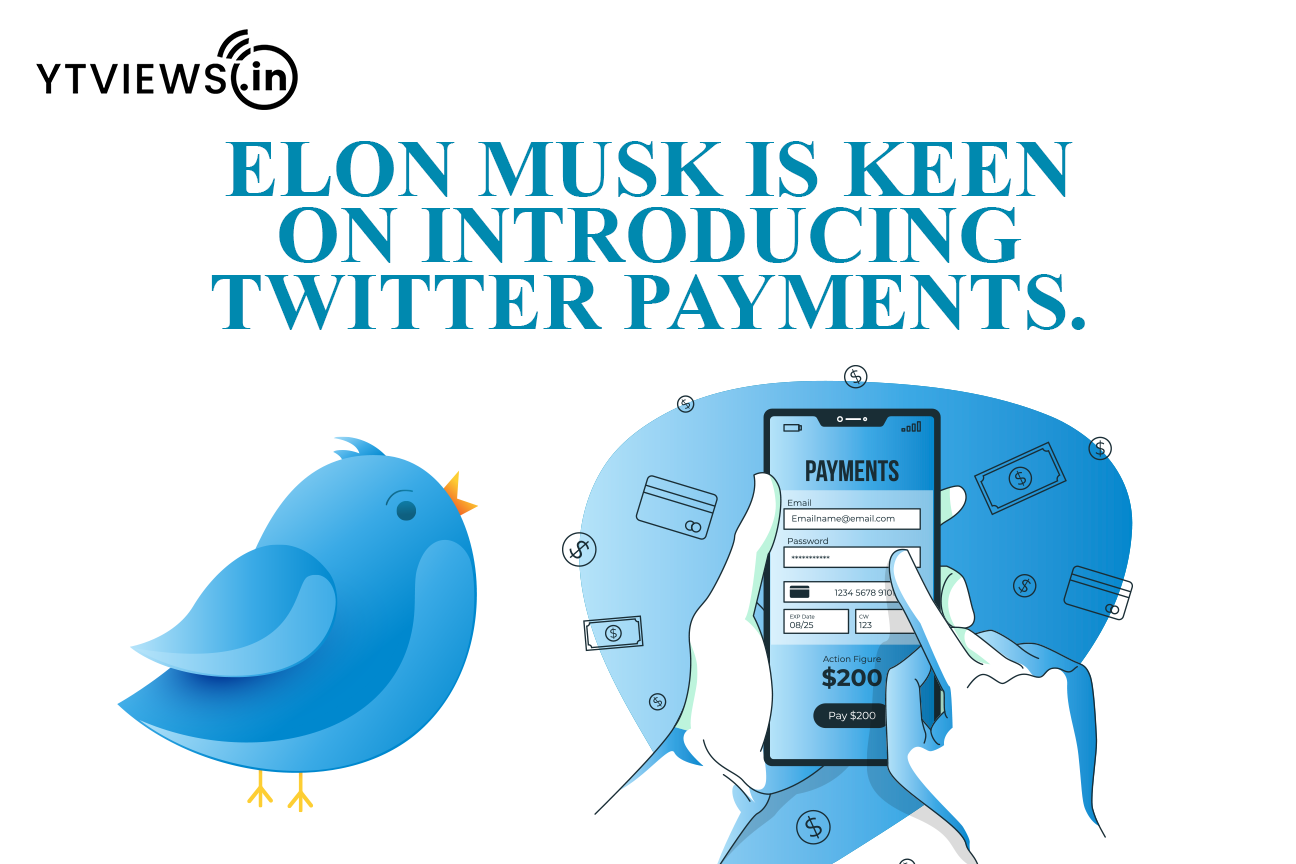 According to two people with knowledge of the team's work, Crawford's team is making progress, including creating a vault for securing and storing the user data that would be gathered by the system. Additionally, Twitter is moving ahead with the legal verifications required before announcing a payment service. According to a regulatory filing, Twitter registered as a payments processor with the US Treasury in November.
As per these sources, it has also started to apply for some of the state's licences it would require to start operating. One of the persons stated that the remaining paperwork will be filed soon in the hopes that US licencing would be finished within a year. After that, they said, the business will look to grow by obtaining regulatory permissions abroad.
The challenges
Other payment experts have questioned whether Twitter can achieve a competitive scale, particularly in the US where there is stiff competition in the space from groups such as Venmo, Cash App and Zelle. Twitter will also face high levels of regulatory scrutiny. The move into payments comes after Musk culled more than half of the platform's employees, which has raised fears that its compliance staffing is insufficient. Businesses involved in money transfers, currency exchange or cashing cheques are required to alert unusual activity to authorities.
As part of monitoring for fraud and suspicious transactions, user accounts have to be directly linked to a user's identity, according to Lisa Ellis, a payments expert and senior equity analyst at research company MoffettNathanson. Such regulations mean "many [tech companies] experiment and then give up", she said. "They find it to be a burden to ultimately bear the long-term investment and risk — where you can get fined if there's an issue and you have to have a whole compliance infrastructure that has to be constantly licensed."