9 Examples of AI for Social Media Marketing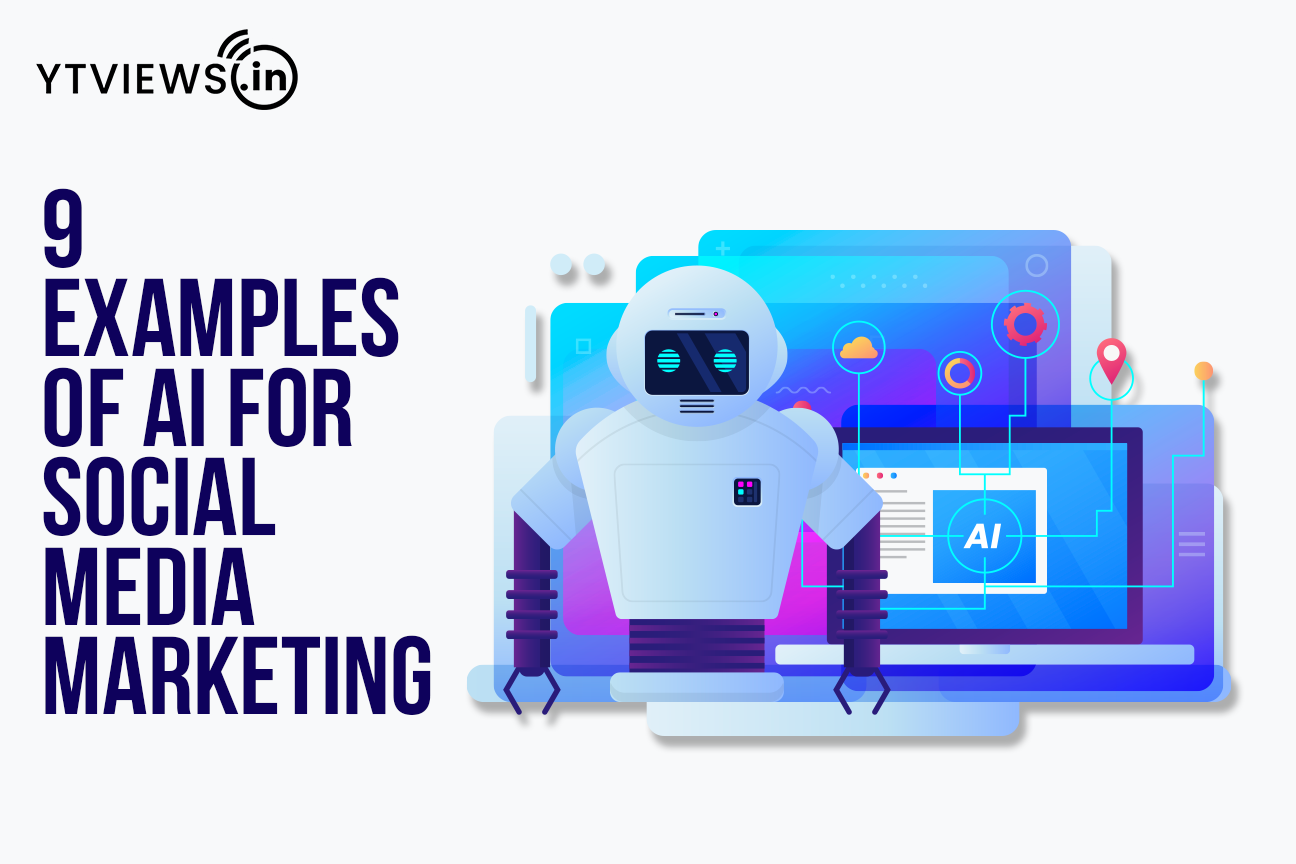 Every marketer in the modern era is searching for novel approaches to locate and draw in their target audience. But it's becoming more difficult to connect with your audience and produce results in the quick-changing and dynamic world of digital marketing.
A better way to do that is now available to businesses thanks to advancements in artificial intelligence. AI can change how businesses attract, nurture, and convert prospects, help them develop more effective marketing strategies, and improve the customer journey. Now is the perfect time to learn more about AI's potential for marketing if you haven't already.
We've gathered ten outstanding artificial intelligence marketing examples to get you started.
1. Starbucks provides individualized recommendations using predictive analytics: Companies that use predictive analytics to identify customer needs can increase their organic revenue by 21 per cent year over year, compared to an average of 12 per cent without using predictive analytics, claims the research firm Aberdeen.
Starbucks is one instance of a company using its mobile app and loyalty card to gather and analyze customer data. Plans for personalization were first revealed in 2016. They have since created a really impressive app. It keeps track of all the information about purchases, including where they were made and when.
Starbucks processes this data with the aid of predictive analytics, providing customers with tailored advertising. When a user walks up to a nearby store, these messages include suggestions and deals designed to raise the customer's average order value.
2. Alibaba Launches a Store for FashionAI: To improve the fashion retail experience through artificial intelligence, the world's largest retailer Alibaba opened a physical "FashionAI" store in Hong Kong. Alibaba outfitted its retail locations with smart mirrors that display clothing information and recommend matching items as well as garment tags that can detect when an item is touched. Alibaba also intends to incorporate a virtual wardrobe app that will enable customers to view the attire they tried on in-store with the physical store.
As consumer expectations change, Alibaba is adapting by using technology. 80% of consumers say retail technologies and innovations have improved their online shopping experience, while 66% say the same about brick-and-mortar retail, according to a National Retail Federation survey.
3. Introduced by Amazon is Personalize: In order to provide individualized product recommendations, Amazon was a pioneer in this field. Even so, the brand has found it difficult to make these capabilities available to businesses that use Amazon Web Services for their websites. The general release of Amazon Personalize, which offers AWS customers access to the same machine-learning technology as Amazon.com, was announced by Amazon in June 2019.
The Amazon team has improved Personalize's functionality since the initial rollout, and as a result, it can now provide up to 50% better recommendations across a variety of quickly evolving product types, including books, movies, music, and news articles. Brands like Domino's, Yamaha, Subway, and the wedding planner Zola are already utilizing Personalize to highlight musical instruments, deliver ingredient and flavour recommendations, and create individualized style combinations in in-store catalogues.
4. eBay uses brand language optimization to boost the effectiveness of its Email Marketing: eBay, a major global e-commerce site, is constantly looking for fresh approaches to engage its users. It has a ton of examples of AI marketing, so to speak. The business has been collaborating with Phrasee, a customer experience platform powered by artificial intelligence since 2016 to improve its marketing copy with a focus on email.
Optimizing the effectiveness of email marketing is fairly straightforward for the typical brand. Try out a few different subject lines or CTAs and A/B test them to see which one performs best. For a large company like eBay, however, things become slightly more difficult. The US, UK, and Germany alone have over 101 million email subscribers, making it extremely difficult to create compelling subject lines that will increase open rates.
eBay used Phrasee to generate copy at scale while dynamically enhancing performance in order to relieve the creative burden from its internal team. With the help of language models created by Phrasee's computational linguistics team for eBay, the world's largest online retailer is now able to instantly produce unique copy that is tailored to the needs of its audience and targeted promotions.
Since the beginning of its collaboration with Phrasee, eBay has seen significant advancements in its most important email marketing metrics, including:
The typical open uplift is 16 per cent:
– 700,000 additional opens each campaign.
– Per campaign, 56,000 additional clicks.
– Uplift in clicks of 31% on average.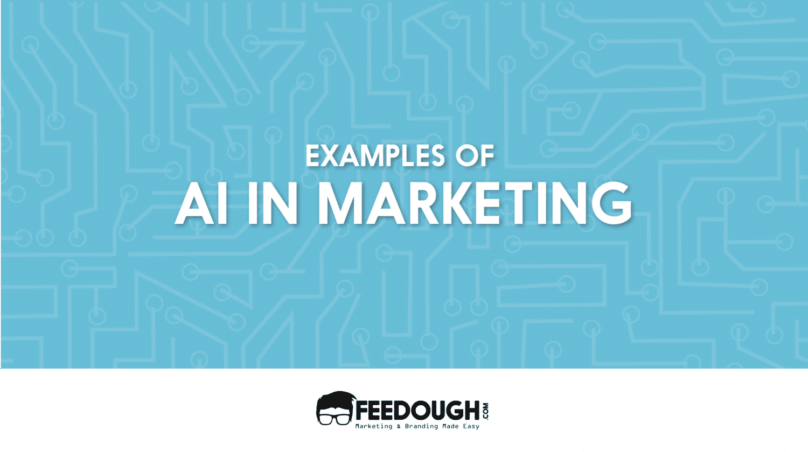 5. Netflix: The most popular SVoD content streaming service in the world, Netflix, requires little introduction. The unstoppable success of Netflix can, however, be largely attributed to its innovative approach to AI, which is something that few people are aware of. User experience (UX) is crucial to a company's continued success, regardless of the industry it operates in, and when customers have a good experience with a brand, they are more likely to recommend it to their friends online.
Netflix uses AI-driven machine learning technology to provide personalized content recommendations based on a user's preferences in addition to what they have previously enjoyed in order to improve its overall UX and customize its service to the individual user. Additionally, to automatically improve streaming quality and prevent any quality or buffering issues, Netflix uses AI development.
In a time when consumers demand more value than ever from the brands they're willing to invest in, the fact that over 80% of the shows people watch on Netflix are now based on its personal recommendations platform is a testament to its power.
6. Economist: The Economist is a reputable digital publication, but in 2016–2017, its readership started to decline. The publication used AI-driven programmatic advertising to its advantage, buying and selling targeted advertisements on its own. The Economist was able to identify a group of its audience that it regarded as reluctant readers by using this process to collect data and thoroughly analyze consumer data.
They drilled down into specific reading habits or preferences by independently analyzing web and app usage, and as a result, discovered more effective online methods of contacting their prospects. Additionally, the publication managed to produce a number of beneficial outcomes that have helped to increase its readership levels once more by focusing on matching cookies, subscribers, and additional data sets to discover new segments and create lookalike audiences.
In conclusion, this innovative campaign helped 3.6 million new readers interact with the publication, resulting in a 10:1 overall return on investment from the initial wave of sales brought in by these prospects. That is no small accomplishment in the fiercely competitive digital environment.
This new data-driven, AI-centered business model has solidified ongoing subscriber growth since 2017, with a rise of 9% (90,000 new loyal subscribers) from 2020 to 2021 alone—an impressive feat in difficult times.
7. Nestle: In our list of uses for artificial intelligence in marketing, Nestle's autonomous innovation comes last but certainly not least. Scalable content creation should be a modern brand's primary concern. However, if the work you produce doesn't provide consumers with anything of value, it will drain your budgets while providing a scant return on investment (ROI).
Global food and beverage giant Nestle used natural language processing (NLP) technology to produce targeted content for different audience segments in order to improve its content marketing efforts and create personalized communications for its audience. Along with this content-focused innovation, Nestle also uses AI-driven data processing platforms to really understand its customers, leading to the development of new innovations like virtual assistants and chatbots. By consistently turning insight into action, this digital shift has boosted sales in recent years.
8. Optimove: The integrated optimization marketing bot is called Optibot. A customer data platform with AI-based marketing capabilities is called Optimove. It assists in assembling information from various platforms to present a unified view of all the data in a single dashboard. Businesses can easily decide on marketing strategies, analyze the data, and share it.
Their AI tool, Optibot, searches and examines all the customer data supplied to produce useful insights. It can advise you on which campaigns to stop running based on your losses or tell you which customers might be receiving too much company communication.
Sweaty Betty, the New York Racing Association Inc., John Hardy, and other brands are clients of Optimove(NYRA).
9. Grammarly: Powerful grammar and spell checker. One of the best free marketing tools for any business is Grammarly. Businesses can ensure that their written content is polished and professional by double-checking it on this robust AI content marketing platform. It has highly precise AI that instantly checks online grammar and spelling. You can, nonetheless, add it to Google Chrome as an extension. The Premium and Business options offer more potent features like tone, clarity, and style checks.