7 Latest tips to grow on Instagram in 2023
Growing your Instagram following can be difficult, especially if you're just getting started or attempting to break into a crowded market. There are, however, a number of actions you may do to raise your profile and draw additional users to your account. Here are 7 tips to grow your Instagram account.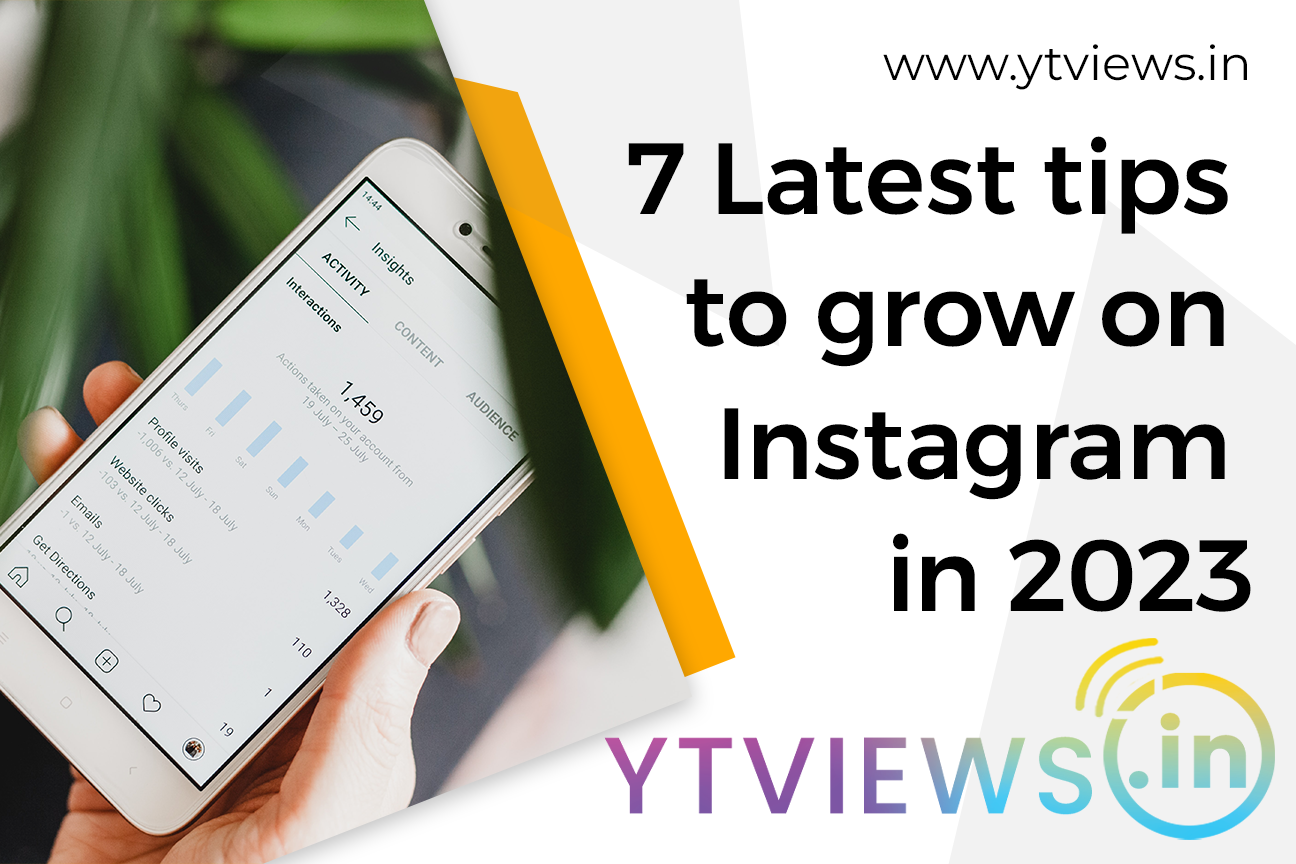 Know your target audience
Choosing people you want to draw to your account is the first step in increasing your follower count. Consider your objectives, what you hope to accomplish with your Instagram account, and the kind of people you hope to follow you. Create a clear image of your target audience by taking into account variables like age, geography, hobbies, and values.
Feed aesthetics
Establishing a consistent style for your account is one of the most crucial things you can do to gain followers. Pick a colour scheme, typeface, and style that represents your brand and enhances the aesthetic attractiveness of your material. Maintain a unified appearance and feel for your account by being consistent in the kinds of images and visuals you upload.
Hashtags
Hashtags are an effective method for boosting your Instagram presence and gaining new followers. Your material is more likely to be seen by visitors looking for those hashtags or associated keywords if you utilise relevant hashtags in your postings. Pick a combination of hashtags that are relevant to your content and target audience, both popular and specialised.
Interact with you audience
For your account to expand, developing a relationship with your followers is crucial. Spend some time like and commenting on other people's posts, as well as answering questions and direct messages on your account. Building loyalty and gaining more followers may be facilitated by demonstrating your concern for and willingness to interact with your audience.
Collaboration
Working together with other users, especially those that share your target demographic, might be a terrific method to reach new people. Think about collaborating with other users for contests, cross-promotions, or just by highlighting one another in your postings.
Instagram stories
Instagram Stories provide you the opportunity to post more intimate and behind-the-scenes information that might not fit in your normal feed, making them an effective strategy for increasing your follower count. Use Instagram Stories to sell your goods or services, post snippets of your daily life, or simply establish a more informal connection with your audience.
Instagram analytics
Instagram has a tool for analytics called Instagram Insights that may assist you in learning more about your audience and the effectiveness of your content. Utilize this tool to keep tabs on your reach, engagement, and follower count. With this knowledge, you can adjust your strategy and create better content.