6 Social Media Tips for Small Business
Social Media Advice for Small Businesses
Posting should begin as soon as you've chosen the appropriate social media marketing platforms. Here are a few social media advice for business tips to get you going.
1. Prepare your content beforehand:
Posting content on the fly on social media is the biggest error made by small businesses. In the long run, it may be more time-consuming (and stressful) to spend a little bit of time every day thinking of something to post, even though doing so may seem easier in the moment.
Making a social media content calendar can assist you in planning your content and preventing last-minute fumbling. Additionally, it's simpler to create a variety of content (e. g. infographics, blog posts, pictures, etc. (When you have some time to reflect, that is.
Whenever you're creating your content calendar, don't forget to include:
~ The kind of content you will post (e. g. a blog post, picture, infographic, etc. ).
~ When you plan to post it.
~ Social media platform where you will post.
~ Link to the material, if available.
~ Succinct summary of the information.
~ Text to put in the body of the post.
~ Any campaigns, notable holidays, or significant dates to be aware of.
~ The post should contain any links, tags, or hashtags you want to use.
2. Plan when you'll post:
Once you've established that calendar, you can prepare your social media posts in advance and use scheduling applications like Hootsuite to publish them at the appropriate times automatically.
By pre-scheduling your posts, you can allocate a specific period each day or even each week to creating social media content. It is significantly more efficient than allowing social media posting to distract you from other business tasks throughout the day.
You can decrease the amount of time you spend working on social media marketing by using automation tools like chatbots and AI content creation tools.
3. Resolve to manage the community:
Undoubtedly, posting original content is crucial. But if you want social media marketing for small businesses to be truly effective, you must dedicate yourself to community management.
Creating a community with your customers through online interactions is the process of community management. This might entail interacting with customers on social media, answering inquiries, and responding to comments.
As an extension of your customer service, consider it. As much as your audience is interacting with you, so should you. You can build a network of clients this way who will feel a connection to your brand and are more likely to become devoted, repeat clients.
The ranking process in social media algorithms includes community management as well. The more you engage with your audience, the more likely it is that you will be featured in your audience's feeds because platforms reward users who are active and engaged.
To like, comment on, respond to, and interact with your target audience, use Hootsuite Streams. To stay on top of all the conversations you need to be a part of and avoid missing anything crucial, you can also use Hootsuite Inbox.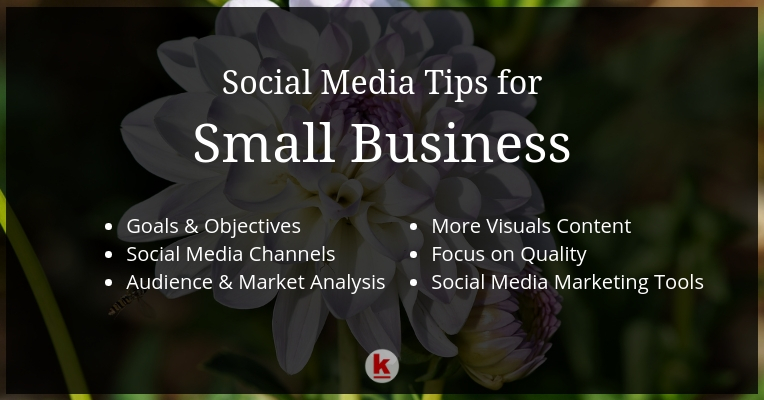 4. Trends should be followed:
We're not advocating that you share every popular meme. (In fact, refrain from capitalizing on every popular meme).
However, it is a good idea to follow social media trends so you can understand what users are seeking when they log into their social media accounts. This assists you in producing pertinent content that endures over time.
Social listening is a very useful information-gathering tool that can assist you in understanding what your audience (and potential audience) may want to hear from your company if you have the time to devote to it. With a tool like Hootsuite, it's very simple to do.
Simply set up a stream for mentions of your brand on various social media platforms to stay on top of public opinion about your company and quickly respond to complaints or positive comments.
5. Sell goods on Social Media:
Social commerce, or the ability to sell your goods directly from social channels, is a recent development in social media marketing. The global market is expected to be worth $492 billion in 2022, and business is booming.
Nowadays, almost all social media platforms feature some kind of social selling. The TikTok Shop, Facebook and Instagram Shops, Pinterest Buyable Pins, and more are available.
Small businesses operating in the retail or e-commerce sectors can benefit greatly from social commerce. The beauty of it is that you can reduce a lot of the friction points associated with online selling. Your potential customers don't need to visit your website and search through your product pages because they are already active users of social media. Additionally, your chances of closing a deal are much higher because you're meeting them where they're already at.
6. Utilize Analytics to Direct Upcoming Posts:
It's crucial to monitor what on social media is effective and ineffective, even for small businesses. Through the use of social media analytics tools, you can monitor your progress over time and determine which posts are receiving the most interaction (such as likes, comments, shares, and clicks).
When you're making future content plans, this information can be very helpful. Try to emulate the success of a certain post type in subsequent posts if you notice that it is performing well. Additionally, experiment with new content to see if you can find a more engaging way to engage your audience if you notice that a particular post type isn't performing well.
Analytics can also show you which social media network is most effective for your company. You might want to think about switching platforms if you notice that you're receiving more engagement on one platform than another. Stick to the platforms that are producing the best results; you don't have to be on every platform.