10 Social Media Statistics you should know in 2022–2023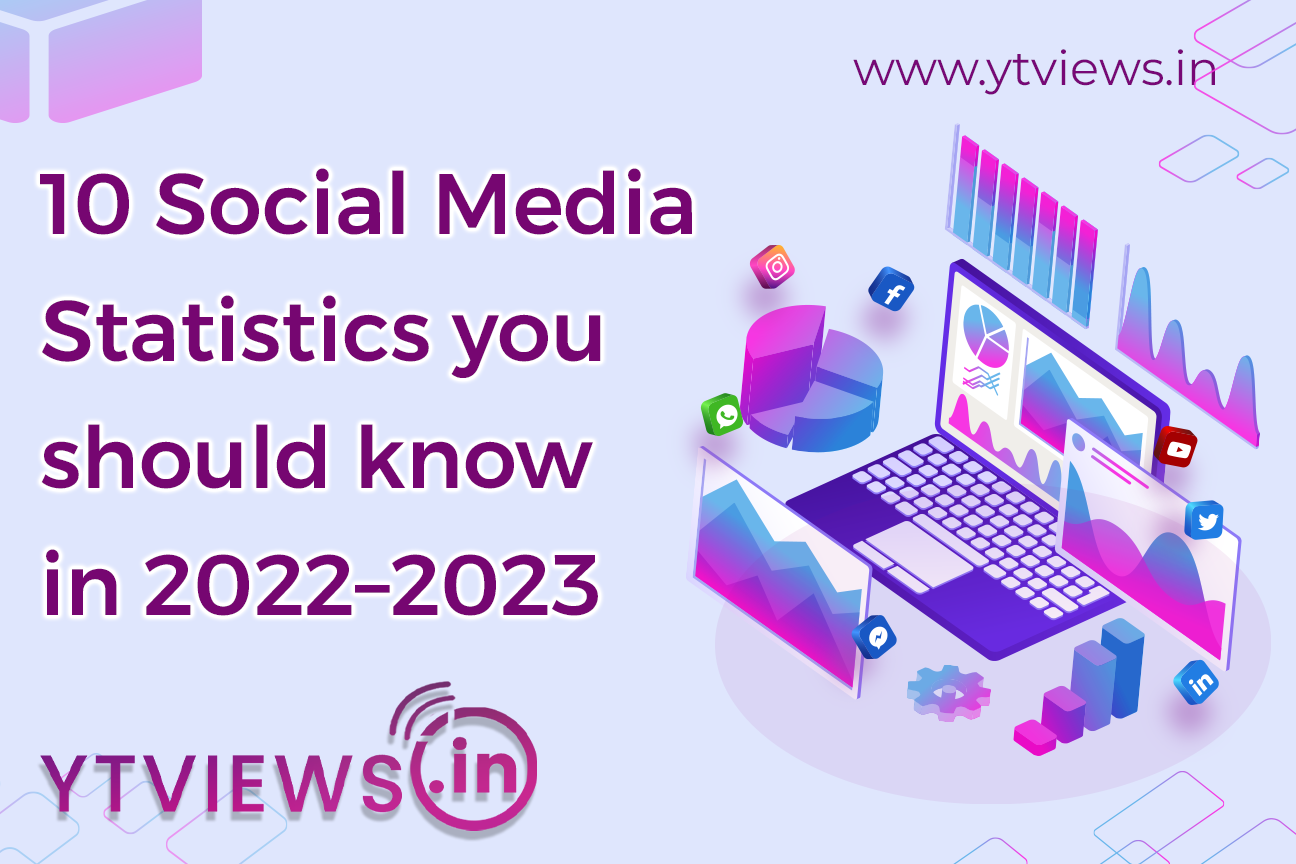 It may sound impossible, but what if I told you that you could create an advertisement or a piece of content that could receive 14 billion views? In July 2022, the #TikTokMadeMeBuyIt had a reach of that magnitude; it was a tag that displayed millions of products, reviews, and commercial accounts on TikTok, the most ground-breaking social network in recent memory.
Even though you'll inevitably have to if you don't already have one, this does not mean that you must go ahead and create a commercial account on that platform. Nevertheless, it does mean that social networks must be taken into account when creating a digital marketing campaign. This ecosystem will have 3 point 96 billion users by the beginning of 2022.
Here are 10 critical Social Media Statistics to keep in mind as you develop your Advertising Strategy for 2022-2023:
1. 1 hour and 35 minutes per day are more than the Amount of Time an Adult spends on Social Media Platforms: If you believed that social media would reach its peak in 2020 as a result of isolation, you were mistaken. While it is accurate to say that in 2020, the amount of time spent on these platforms increased by 13 minutes, in 2022, that amount of time grew even more.
Some market studies claim that the average user spends an hour and 35 minutes per day on social media. The opportunity to reach new and large audiences willing to invest their time in content that satisfies their interests and needs is made possible by the fact that by 2023, more adults aged 65 and older are anticipated to have an account on social media platforms.
2. Yes, Facebook and Instagram continue to be used by marketers the most (93 per cent and 78 per cent, respectively), but TikTok has the fastest rate of growth: 93 per cent of marketers, according to the statistical portal Statista, not only use Facebook as their first choice when launching ad campaigns, but this platform also accounts for at least 25 per cent of all digital ad spending (Google, for instance, takes up 28 per cent of the pie). Other tools, like Instagram, which is used by 78 per cent of marketers, continue to give brands excellent visibility and conversion.
Although TikTok is a well-liked platform among the younger generation, it is a social network that increasingly imposes trends that its competitors, Instagram or Facebook, imitate to ensure the usability of such applications. Because of this, it is crucial to take it into account when creating viral content. It is estimated to have increased by 105% over the last two years.
3. The Platform with the highest engagement rate is TikTok, which has a 5.96 per cent engagement rate: The engagement rate of 5.96% may not reveal much at this point. If you were under the impression that Instagram was still the most time-consuming social media platform, you might need to be proven wrong.
According to a Social Insider study published in 2022, Instagram still reigns supreme among social streaming services, garnering an engagement rate of 81% compared to Facebook's 8%. On that platform, content related to the travel and tourism sector is the most well-liked. Although this kind of content is the most popular on Instagram, its engagement rate is only 1 point 41%.
What will TikTok's engagement rate be per post in 2022? Why should you think about using this platform to build communities that are genuinely interested in your field of expertise?
4. Women spend more time on Social Media than men do, despite men making up 54.3 per cent of Users: Even though women only make up 45.7% of all social media users, according to Hootsuite's annual report, they spend more time per day scrolling content on these platforms. This information is crucial when developing a strategic marketing plan. Women typically spend more time online than men do, by up to 30 minutes, even though users spend an average of two hours and 29 minutes on social networks.
5. Giving Advice on what to avoid doing can Increase Engagement on your posts by 17%: A study released in July 2022 found that content could be 17.6 per cent more engaging when warning people not to do something after analyzing 53 million likes, comments, and shares of posts made by multinational brands on social networks like Facebook or Twitter. The analysis shows that using "DON'T" rather than "DO" sounds more authoritative and personable. Additionally, when generating interactions on social media, it might be connected to much more effective power status.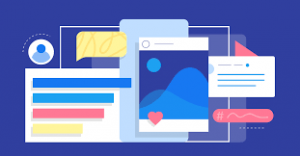 6. Social Media is used by 75% of Internet users to look up Reviews and Ratings of Goods and Services: Although 27% of Internet users have accounts on platforms to make purchases and find inspiration, the majority of them use them as a validator of information, according to DataReportal's statistics on social media use in 2022. 75 per cent of Internet users, according to the data site's analysis, use social media to look for reviews and recommendations for goods and services. This is critical. Because behind a screen, people's comments can make or break your reputation, it proves that you should care for both your online and offline reputations.
7. 71% of People who enjoy their Social Media Shopping recommend particular Companies to their Friends and Family: Customer service is one of the key elements when fostering client loyalty. This is true in both real life and social media (and soon in the metaverse). If you want to enhance the user experience, you should consider things like whether it is simple for your audience to find your products and whether your response times are appropriate. A buyer who had a positive experience with a brand, for instance, is more likely to recommend it to others 71 per cent of the time, per Data Report.
8. To take a Social Media Action, 49% of Consumers rely on Influencer Recommendations: According to research done by e-commerce companies, nearly half of active social network users are willing to try a brand if an influencer has previously endorsed it, whether they are deciding to follow an account, buy a product, or visit a new restaurant. The reason influencer marketing is predicted to grow to a $15 billion industry by the end of 2022 can be attributed to that number. The market for micro-influencers, who also have devoted communities, is expanding and, according to a study by TheSocialShepherd, it reached a market share of 91 per cent between 2020 and 2021. This means that you don't necessarily need to invest your entire budget in the most popular influencer in your nation going forward.
9. On Facebook, only 15% of Users watch Videos with Sound: Video is currently the format that is watched the most, which is a fact. In addition to TikTok's expansion, 92 per cent of internet users say they browse to find video content, according to Hootsuite's annual report. Given that Facebook still has the largest active user base of any platform (2,946 million as of July 2022), despite its decline, this should ultimately inspire you to produce video content. Keep in mind that Facebook itself supports the use of this format by allowing you to make money off the reels you create on its platform. Of course, don't forget to include subtitles when you publish your videos since only 15% of Facebook users watch videos with the sound on, according to data from the LyfeMarketing agency.
10. If a Brand ran too many Promotional ADs, 46% of Social Media Users would stop following them: You may have read it numerous times already. However, even though the primary goal of using social networks for business is to make sales, your content strategy must also be focused on building devoted communities. There still needs to be a foolproof formula for doing it, but the key is to connect with users who share your brand's values. Even some market research studies have found that concentrating on sharing the narratives surrounding your goods or experiences can increase your chances of success by 46% as opposed to inundating your followers with marketing messages.